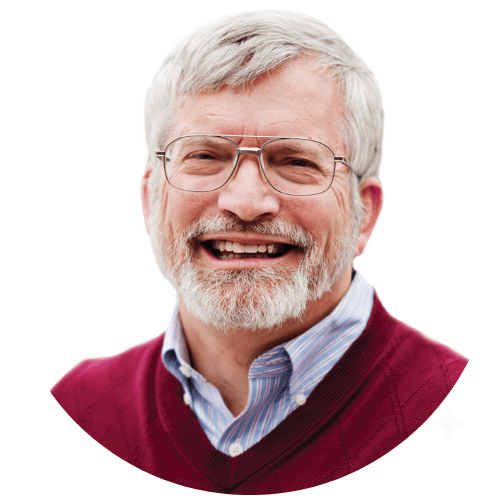 Dr. Whit Jones
M.A., Ph.D., Author
Literature Instructor & Author
Dr. Jones is a professor of English at Bryan College, where for twenty-eight years he has taught Introduction to Literary Criticism (Theory), Shakespeare, Southern Literature, Lewis and Tolkien, the British literature surveys, and World Literature I, along with freshman, sophomore, and junior composition and literature.
He has published reviews, articles, and literary dictionary entries and many conference papers on literature as a member of both Christian and secular professional societies. His dissertation on Southern novelist Walker Percy won the William Dougald MacMillan Award for the best English-Department dissertation of the year in 1997 at the University of North Carolina at Chapel Hill, where he received his M.A. and Ph.D.
He is the author of American Literature, the Apologia text for Christian high schoolers. He plans at some point to revise his dissertation for publication as a scholarly book. He has served as an elder in his church and for years has taught a Sunday School class that covers subjects such as the Christian imagination, marriage, parenting, books of scripture, studied inductively, and books by Christian writers such as C. S. Lewis, John Eldridge, and Ken Sande.
His wife, Amy, has her Master's degree in Special Education and has home-schooled their four children—Will, Mary Clare, Sam, and Cliff. Whit and Amy live in Dayton, Tennessee. They are now beginning to help a bit with the homeschooling of their grandchildren.
Products by Dr. Whit Jones