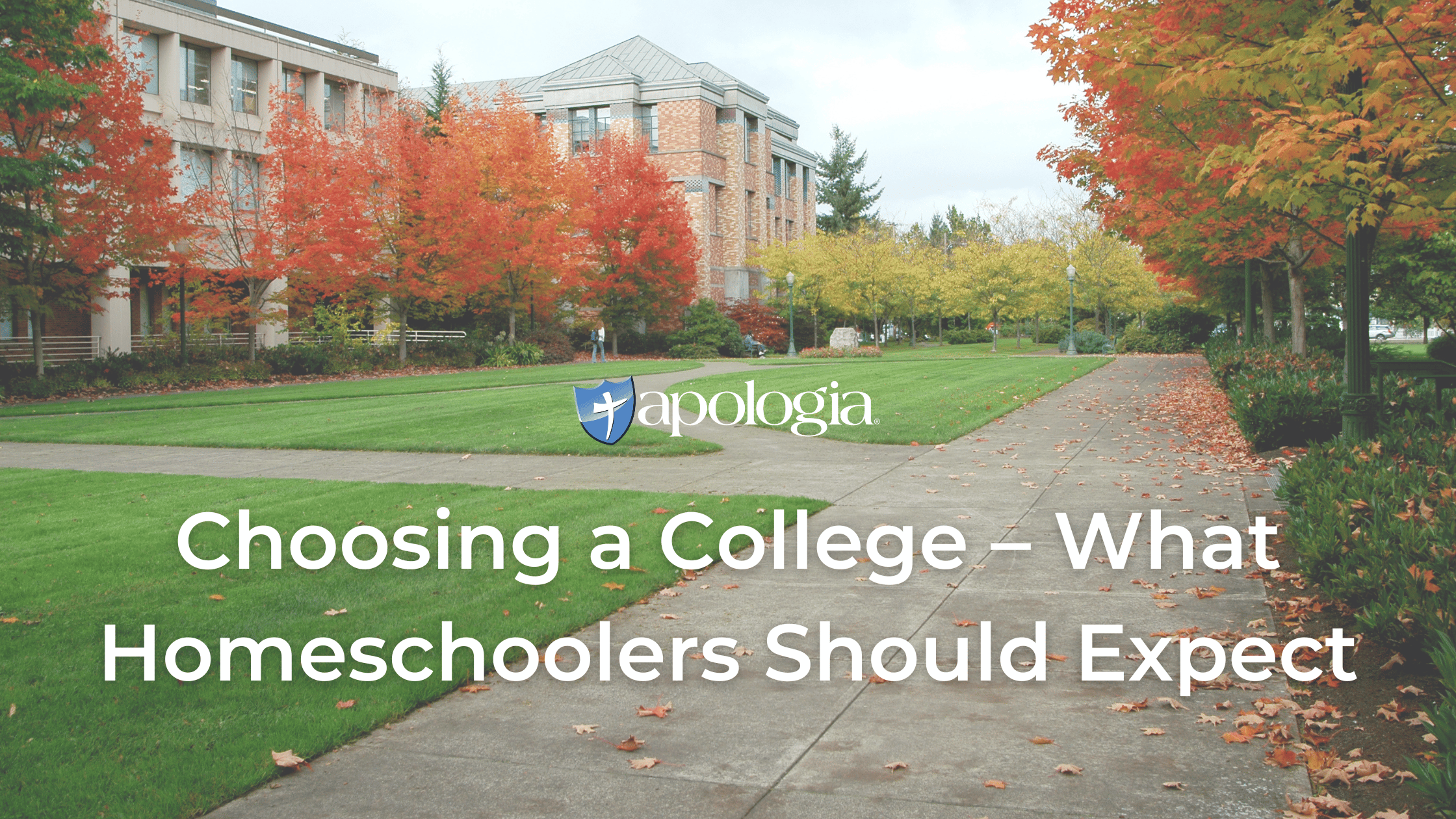 Choosing a College – What Homeschoolers Should Expect
---
The process of choosing a college can be daunting for anyone. However, as homeschool parents who fill the multiple roles of instructor, principal, and guidance counselor, we feel added responsibility and pressure when it comes to advising our students. Indeed, if you have a teen who is planning to attend college, you need to be informed about what to expect from the process of applying to and choosing a college and how to prepare for it.
Choosing a College
First, it is important to be sure your student has met the high school graduation requirements for your state. Check with your state homeschool organization or visit the Home School Legal Defense Association (HSLDA) website for details.
When it comes to choosing a college, there are a few key considerations to discuss with your student. For example, large colleges offer a greater diversity of academic majors and often have greater resources to support research, international studies, and athletics; smaller colleges boast smaller class sizes and usually offer more individualized support. In-state colleges and universities are usually much less expensive than out-of-state options. Public colleges receive state and federal funding and are more likely to accept in-state students, especially those with college credits earned from a local community college; private colleges are usually more expensive and exclusive, but they may offer a more comfortable student-to-teacher ratio. If your student already knows what his or her major will be, this may also make choosing a college easier, as some programs will be more highly regarded than others within your student's chosen field.
Once you and your student have narrowed the options, it is time to identify schools that meet your desired criteria. Most colleges host open house weekends and prospective student programs that allow students to get a closer look at the school. Ideally, these visits should be taken during the student's sophomore or junior year.
Working On the Application
Once you and your student have narrowed the list to a few potential colleges, visit the schools' websites and take a look at their application forms. As early as ninth grade, it's a good idea to find out what colleges are looking for. If your teen isn't sure which school he wants to attend or what she will choose as a major, it's still a helpful exercise to look at a few applications to get a general idea of what to expect.
The best time to begin working on college applications is during the summer before a student's senior year. This may sound early, but many colleges offer early acceptance, and their standards of acceptance are often not as rigid earlier in the year. Also keep in mind that most college applications are quite long, and most require students to write long paragraphs chronicling their high school experiences. Some ask for two or three essays, as well. Wouldn't it be nice to have these completed before the rigors of senior year classes begin?
A good goal for students to complete their applications is October of their senior year. Of course, this means students must have completed an SAT or ACT exam during their sophomore and junior years. They can retake these exams during their senior year and submit their updated scores to colleges.
Letters of recommendation are almost always requested with the college application, so it's a good idea to begin thinking now of individuals outside the family who have worked closely with your student during the high school years. A co-op teacher, tutor, employer, or youth group leader can offer great insight into the character and work ethic of your teen. If your student has taken dual-enrollment classes for both high school and college credit, a letter from a college professor is a great idea. However, you need to plan ahead.
Letters of recommendation can be written anytime during the high school years, so if you find that your teen has developed a great rapport with a teacher or employer, suggest that the student approach this person with a request early on. If the letter can be written on some kind of letterhead, that would be even better. Request that the writer of the letter place it in a sealed envelope and sign the seal. Ask for several copies, if this seems reasonable. You will need these letters for each application your student submits and possibly for scholarship applications, too.
Preparing a Transcript and Other Records
You need to be keeping a high school transcript for your student—one that is easy to read and understand. This transcript may have an emblem to designate your homeschool, but it's not necessary. For homeschool students, course descriptions are not usually required, although some private colleges or elite universities will ask for them.
There are several transcript-building resources available to help you put together a professional-looking transcript for your student. Basically, a transcript must have four major components for each class: a course code, course title, number of credit hours earned, and a grade. Course codes and titles are often found on your state's public education website. Search the site using one of these keywords: course code, frameworks, or course descriptions.
Keep a syllabus from any dual-enrollment course your student has taken, as you may be asked for that information. As part of the application process, dual-enrollment students will likely be required to pay a fee to have official transcripts sent from their community college to the university to which they are applying. They will also have to request any standardized test scores or CLEP information.
Many parents ask about whether or not they need to issue a diploma. It's unlikely your student will be asked to present an actual diploma with a college application. But if for some reason you need one, you have the right to make one yourself. HSLDA has worked hard to ensure this legal right for homeschool families. If you are asked to provide a diploma and wish to do so, you can purchase a nice one online, sign it yourself, and even get it notarized if you want.
What About Scholarships?
More scholarships are available the earlier you apply and beginning the application process during the summer will give your student a head start on meeting scholarship deadlines. Some scholarships are linked directly to the admissions application. However, most colleges require separate applications for scholarships. Much of the information required on these forms will be similar to what's asked for on the admissions application, but there will often be requests befitting the theme of the scholarship as well. For example, students applying for a scholarship in art or music may be asked to submit samples of their work.
Filling out Those "Difficult" Spaces
Besides the usual name, address, transcript, standardized test scores, volunteer hours, and extracurricular activities, there are two spaces on most college applications that often take homeschooled students by surprise. And so students either have to scramble at the last minute (not recommended), trying to remember their past accomplishments and probably forgetting a few. Some students end up leaving these blank, which is never a good idea on an application (except for the space asking if you've ever committed a felony).
The first of these difficult spaces is "Honors and Awards." Of course, the dynamics of homeschooling don't usually lend themselves to honors such as "Top Ten GPA in Graduating Class." But don't worry. If you plan ahead, you can intentionally expose your teen to opportunities in which he or she can excel and earn notable awards and honors. Even if your teen is going to be a senior next year, your student can still begin now thinking back over the high school years and preparing a list of accomplishments.
Homeschoolers stand out in a crowd. They are innovators who think outside the box, and they are trained problem solvers. So homeschool students should have no difficulty showing that they possess rock-solid character and an ability to achieve. That's what this application blank is looking for: something the student has done that is exemplary, that sets him or her apart from the crowd. That said, colleges are not looking for awards earned during the elementary or middle school years—they want to hear only about high school honors. So if your teens participate in a sport or science fair or art show, for example, keep track of any awards they earn. If they're working at a part-time job and earn some type of recognition, write that down.
The second difficult space is often called "Positions of Leadership," in which students are asked to list opportunities they've had to lead a group of people or direct projects and activities. It's likely your student is already doing something he or she can write in this space. Does he play a sport? Did she go on a mission trip? In any of these activities, were they coordinating projects, leading a team, or training others?
This blank space also gives you an opportunity to think outside the box when you plan high school coursework for your teens. With the flexibility in a homeschooler's schedule, you can let students explore something they love or discover a new interest. Brainstorm with them. Do they like sports, video games, crafts, film, art, or music? Encourage them to do something creative in these areas. If they like crafts suggest putting on a summer craft camp for younger children. How about organizing a fundraiser for a worthy cause that's important to them? If they enjoy movies, suggest starting a film club. As "president" of the club (give the club an official name), your teen can coordinate monthly meetings where students gather to watch a movie and then together discuss the themes and artistic merits of the film. These kinds of endeavors require leadership and coordination, and these are the traits that colleges are looking for. Additionally, if you plan ahead, many of these activities can either be coordinated with coursework for school or can even qualify as a course themselves.
Remember, this blank space is a place for your student to shine!
To College and Beyond!
As homeschoolers, we aren't just training our students to get good scores on their SAT exams. We are helping them become mature young men and women of God, ready to take their place as leaders and servants within their community.
By planning ahead and exposing them to plenty of opportunities for achievement, we are mentoring our kids so they will be equipped for whatever God has in store for them as adults.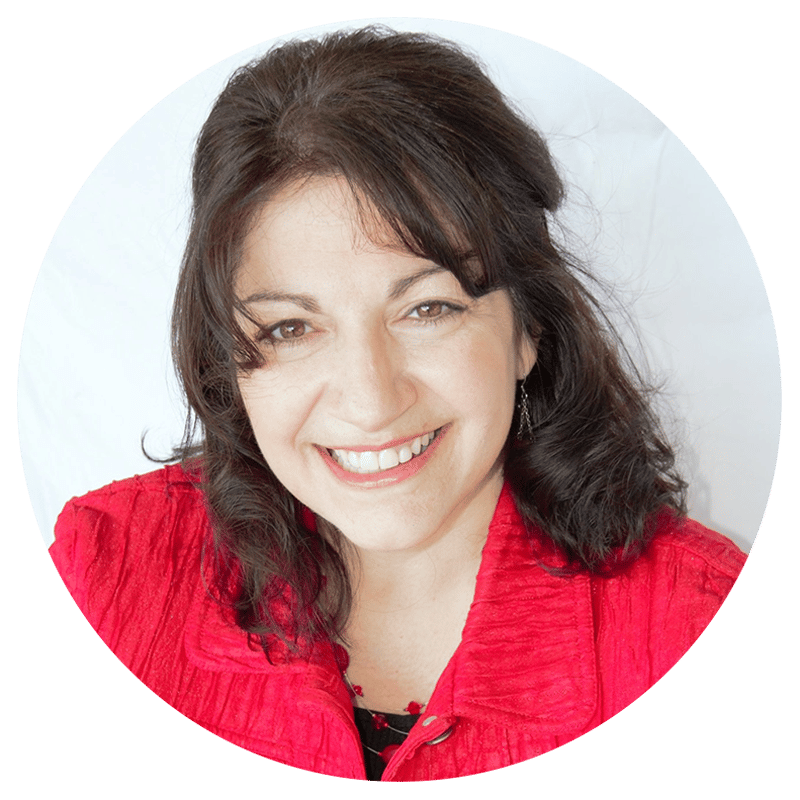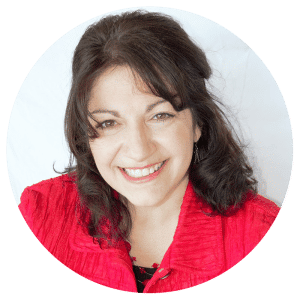 Before Sherri Seligson was "promoted" to the position of homeschooling mother of four, she worked as a marine biologist at Walt Disney World's Living Seas pavilion and published shark behavior research. She is the author of Apologia's Exploring Creation with Marine Biology and Internship for High School Credit. Sherri is also the featured instructor on the following high school science instructional DVDs from Apologia: Exploring Creation with Biology Instructional DVD, Exploring Creation with Chemistry Instructional DVD, Exploring Creation with Advanced Biology: The Human Body, and has written companion curricula for feature films such as Dolphin Tale and War Horse. Sherri and her husband, David, live in Orlando, Florida. Sherri blogs at Just Extraordinary.
If you enjoyed reading this article, you might enjoy reading Where Homeschoolers Struggle in College an article by Kyle McManamy.