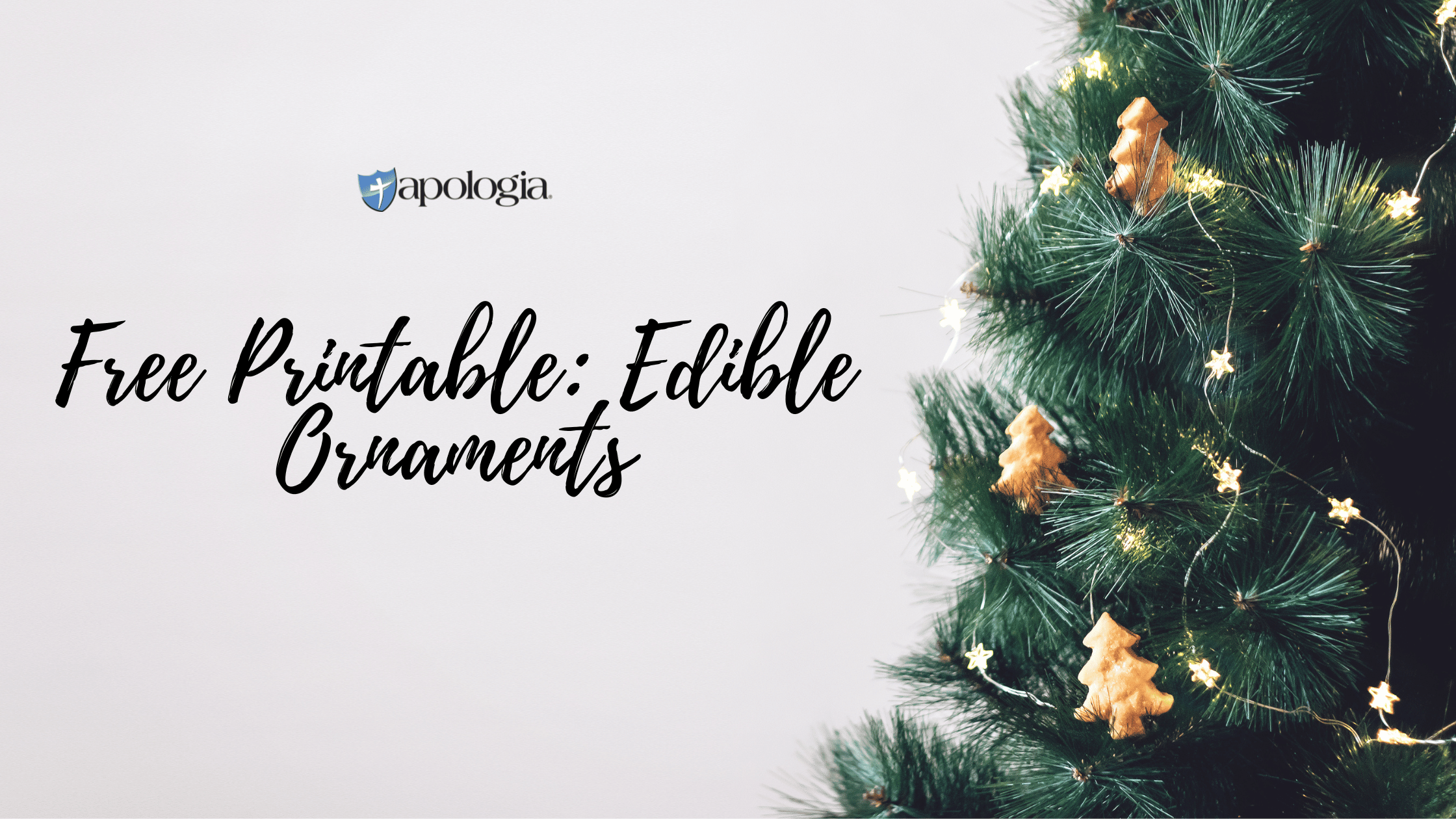 Free Printable: Edible Ornaments
---
Do you have some leftover candies from gingerbread house decorating? We have an easy way to make cute Christmas ornaments with those goodies.  Sweeten up your Christmas science fun with these quick and easy Christmas ornaments. Enjoy a family activity night with hot cocoa and gather a few simple materials for hours of fun. These colorful Christmas ornaments make sweet handmade gifts for grandparents, a babysitter, or neighbors.
Gather the following items:
Directions
1. Set the temperature of your oven to 250ºF.
2. Line a cookie tray with aluminum foil.
3. Select a handful of fun cookie cutters.
Option 1
4. Fill in a cookie cutter with hard candies in the design pattern you choose. See the photos. Remove any cookie cutters before you carefully place the cookie tray in the oven for about 15 minutes. The timing will vary so be careful to keep a close eye on your creations.
5. When the hard candy begins to soften up (it may start to glisten in the oven), carefully remove the cookie tray. The tray and candy will be hot. Put the cookie cutter back over the candy and use the back side of a spoon (you can wipe it with some vegetable oil to prevent sticking if needed) to press your candies into the cookie cutter shape you chose. See example 2.
6. Use a toothpick to add a hole for string if you want to make an ornament.
7. When the tray has cooled to the touch, your candy will once again harden, and you can remove the new candy creations.
Option 2
8. Create a design on the aluminum foil lining a cookie tray. See example 3.
9. Place the cookie tray in the oven and watch to see when the candy melts.
10. When the candy has melted, remove the tray and allow the candy to cool for a few minutes. If you wait too long and the candy gets too hard, just put it back into the oven for a few minutes to soften it up again.
11. Use a cookie cutter to cut out fun shapes. See example 4. Be sure to use a toothpick to add a hole if you want to make an ornament.
12. You can hang your edible stained glass ornaments or put them in a basket to share with friends.
Rachael Yunis is the Director of Apologia Science. She has advanced degrees in molecular genetics/developmental biology and biomedical ethics, over ten years' experience in molecular genetic research, and publications in multiple peer-reviewed scientific journals. Rachael is co-author of the Apologia textbook, Advanced Biology, 2nd edition: The Human Body, and creator of Apologia's Field Trip Journal. She has worked as an ethicist and science writer for the American Medical Association, the Alzheimer's Association, and other national publications such as Association News. She has been a volunteer member of local hospital ethics committees, is a speaker on science, ethics, and homeschooling topics, is an on-call foster parent to infants waiting to be adopted into their forever families, and works globally to support orphaned children. Together with her husband, Sam, a PhD. in mechanical and aerospace engineering and NASA engineer, they have always homeschooled their children and been active in their Virginia homeschool community. Their oldest two now attend Virginia Tech, pursuing degrees in astrophysics and AI computer science.