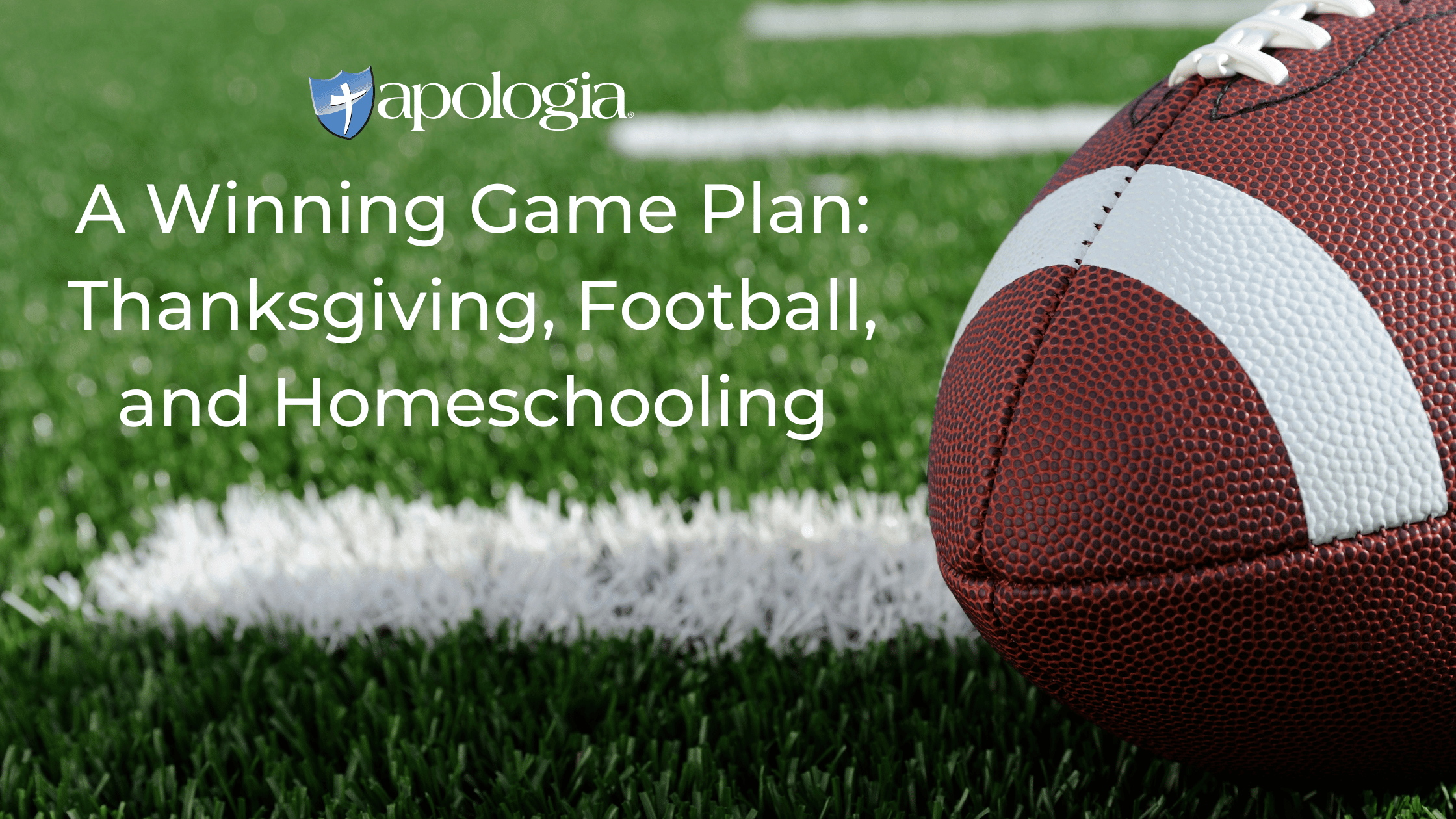 A Winning Game Plan: Thanksgiving, Football, and Homeschooling
---
Turkey and dressing. Sweet potatoes and brown sugar. Pumpkin pie and whipped cream. These are winning combinations found in many a recipe book. After a fine time with family enjoying these as part of a great meal, you will most likely find my crew in the basement continuing another Thanksgiving tradition—a Dallas Cowboys football game.
Some families combine Thanksgiving with deer hunting. Others mix the holiday with an early-morning shopping excursion on Black Friday. For my family, Thanksgiving and football go hand in hand.
During this time of year, I am sincerely thankful for the legal right to homeschool my children. I am grateful to the many people who blazed the trail before me so that I can step up and promote the movement with confidence. So Thanksgiving and homeschooling also go well together.
Let's see. Thanksgiving and football. Check. Thanksgiving and homeschooling. Check. What about homeschooling and football? Is there any connection there? As a matter of fact, I can think of several. For now, let's take a look at four ways the analogy between football and homeschooling can make your homeschool journey more successful.
The Training
In the game of football, training is absolutely essential. The season may not start until September, but training camp begins in the heat of July. Teams also hold mandatory workouts with their players in April, May, and June. A player has to not only stay fit, but he needs to get his head in the game. This comes by learning the team's playbook and watching game film. This preparatory work is often what separates the winners from the losers. The teams and players who prepared early and diligently are often the same ones lifting the Lombardi Trophy the following February.
Training is hard work. It can be brutal. In fact, it can be overwhelming. It can make you want to quit before you start.
Based on our own experience and that of many other families we know, the first year of homeschooling can be a difficult training ground. Our first year was rocky, and that's an understatement. Our attitude was "We're only doing this for a year." We were thinking one-and-done. Homeschooling was merely a stop-gap measure until we could make other arrangements. By God's grace, we ended up at the annual North Carolina homeschool convention and book fair in the spring of 1997 where the light bulb turned on. We drove home from the conference talking about all the improvements we would make as we anxiously looked forward to trying again, but with a new mindset.
If you understand that you are in training, especially during the first years of homeschooling, then you can push yourself to the next level and make the necessary adjustments to own the school, make it yours, and think outside the box.
The Strategy
I love the strategy involved in a football game. It's like a chess match with live pieces on the board. You often hear a coach talk about "sticking to the game plan." This means that the team arrived with some predetermined plays to start things off. They probably also had a few adjustments planned, depending on how successfully or unsuccessfully their initial strategy played out.
With homeschooling, you need to start each year with a game plan, a strategy. You've selected curricula with your specific children in mind. Sometimes you've found a perfect match and the kids are doing great. They're cooperating and loving school. But it doesn't always work out that way. Sometimes you need to change textbooks midstream, or you need to adjust your schedule. It could be that your child needs more hand-holding than you anticipated. In homeschooling, just like in football, you start with a game plan, but be prepared to adjust if things are not going exactly as you hoped.
The Winning
Ah, the thrill of victory! Yes, winning is fun. And there's nothing like winning to help you get another win. Watching football, you hear players and coaches talk about playing one game at a time. They try to not get ahead of themselves in order to concentrate on what is right in front of them. They spend the week between games watching films of just one team, their next opponent. They also review their own performance in order to execute better, avoid turnovers, or adjust strategy. This laser focus prepares each player to be at his best because, in the end, the only statistic that matters is which team scores the most points on the field.
There are many winning moments to enjoy in your homeschooling journey. Who wouldn't want to be there when their child reads his very first book by himself? What about that a-ha moment when the concept of fractions finally takes hold for your daughter? Or the celebration of a perfect score on a high school biology test? Winning makes me smile. I'm sure the same is true for you. So enjoy the many homeschooling wins along the way. And persevere all the way to the biggest prize of all — a home school graduation. Now that's a win worth celebrating.
The Losing
A tough fact about the game of football is that there is one winner and one loser. Unfortunately, my team doesn't always win. But the best players take responsibility for a losing performance, praise the rest of the team for working hard, and give credit to the winners. Most importantly, they get right back up and start working to prepare for the next game.
There will be times in homeschooling when you find yourself holding the short end of the stick. Not everything will work with every child every year. Sometimes you simply have to punt. These are times you need to adjust your game plan, persevere, and know you are doing something that has rewards to come at a later time. So don't give up. Keep your head in the game and live to fight another day. And keep playing with confidence, passion, and purpose. Your team is counting on you!
Remember, in homeschooling, just like in football, you start with a game plan, but be prepared to adjust your game plan.
So, how 'bout them Cowboys?
Walking by faith and enjoying the homeschooling adventure of a lifetime!




Davis Carman
© 2017 Davis Carman
DavisCarman.com
Apologia.com
If you enjoyed this devotional by Davis Carman, enjoy reading his article "How to Plan an Awesome Senior Year."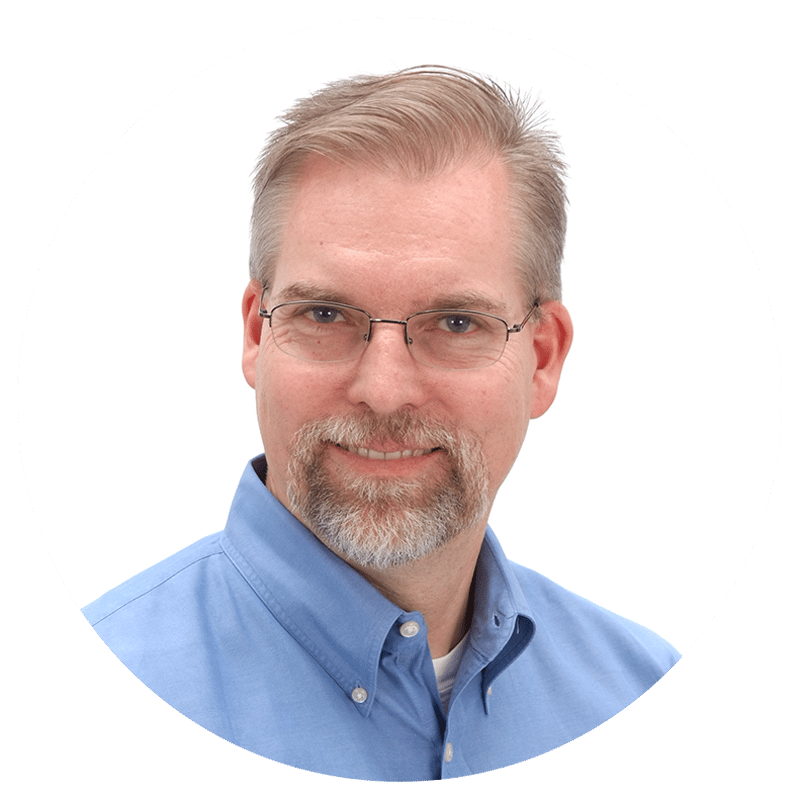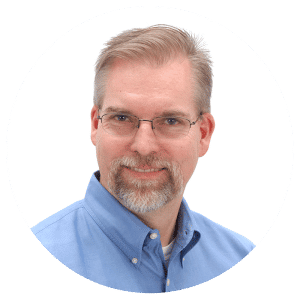 Davis is the president of Apologia Educational Ministries, the #1 publisher of Creation-based science and Bible curriculum. He is also the author of four illustrated children's books designed to help kids learn a biblical worldview. He believes that if there was ever a time to homeschool, it is now! 
Davis's four books include: Good Morning, God, based on Deuteronomy 6, A Light for My Path, an ABC book based on Psalm 119, In the Beginning, based on the Creation account in Genesis, and Psalms to Know Early.