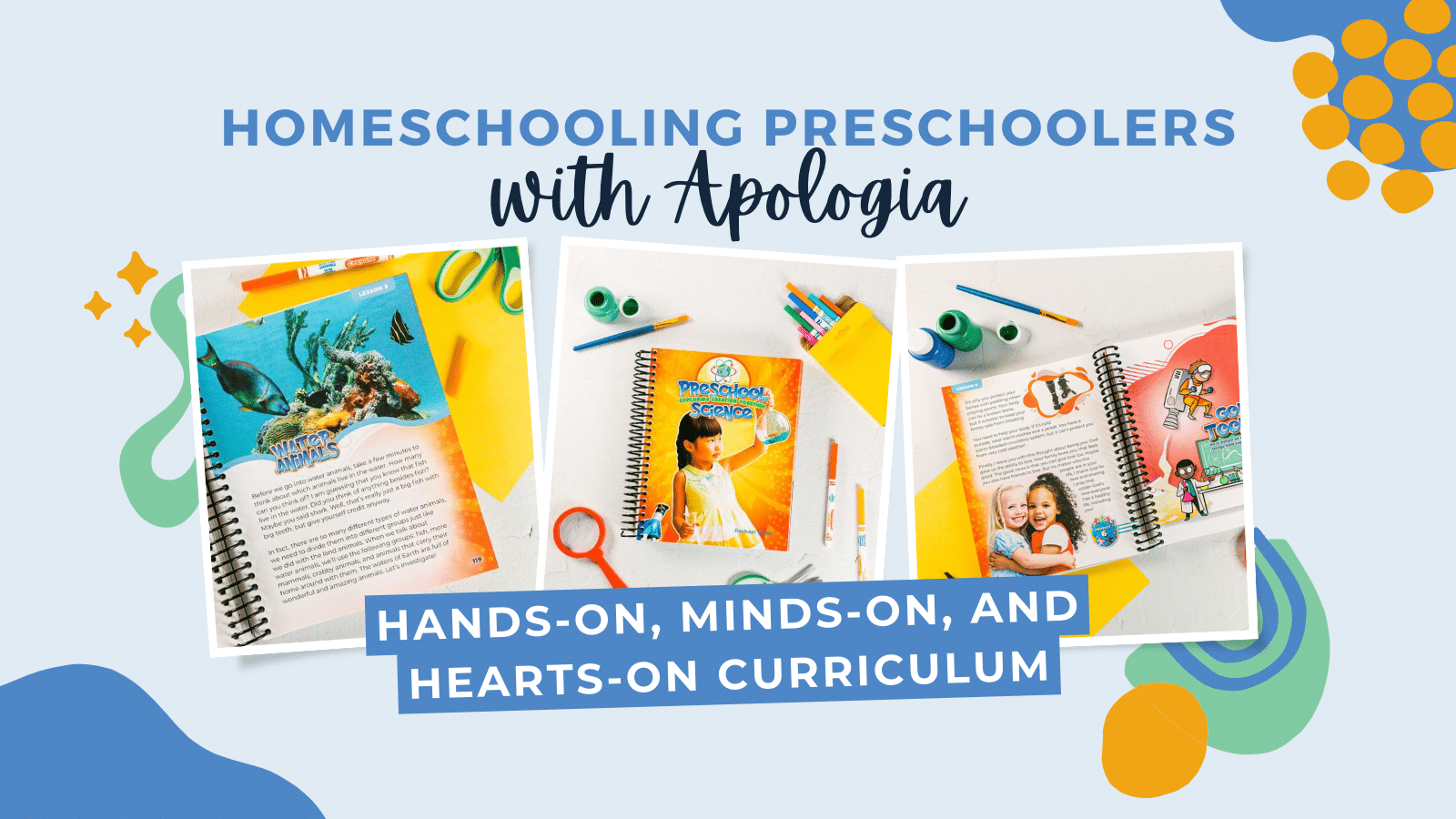 Homeschooling Preschoolers
---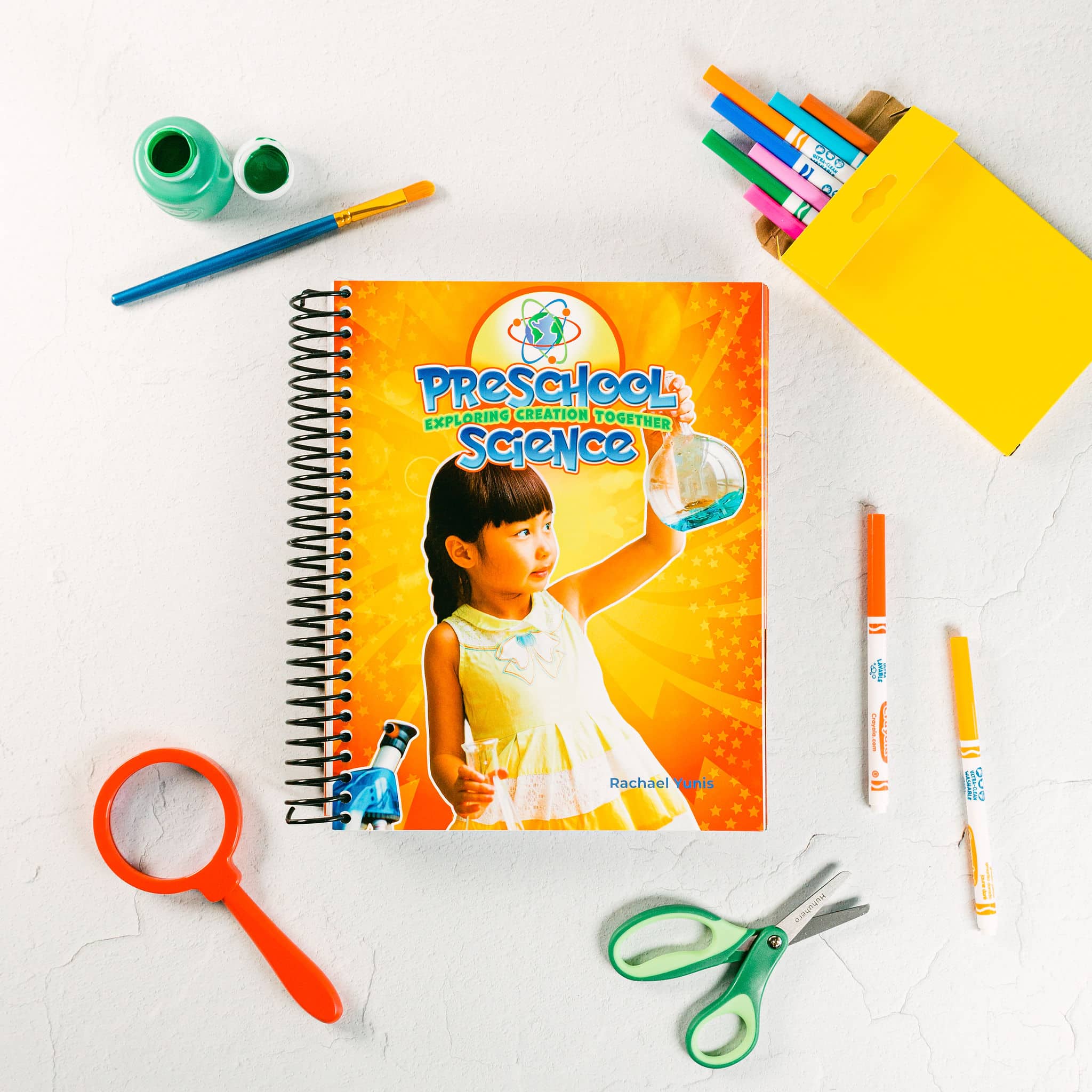 Preschool-age children truly are a wonder.
They are full of questions, eager to discover new things, and filled with awe and wonderment. During these introductory preschool years, there lies the perfect opportunity to begin introducing God's beautiful world of Creation to their open minds and hearts.
Train up a child in the way he should go; even when he grows older, he will not abandon it.
– Proverbs 22:6
Open-and-Go Preschool Curriculum
Apologia's Preschool Science: Exploring Creation Together provides families with an easy open-and-go science curriculum to explore with your preschool student at home using hands-on, exploratory learning. The beauty of this preschool science curriculum, written by Rachael Yunis, is in its simplicity and conversational tone. The text is designed to be read aloud to your preschool student and is written in a conversational tone with plenty of questions to engage and pique their curiosity.
Beautifully Illustrated
Throughout Preschool Science: Exploring Creation Together, both preschoolers and parents will enjoy bright, colorful photos and illustrations.


Hands-on, Minds-on, and Hearts-on Preschool Activities
The book is full of hands-on, minds-on, and hearts-on activities that develop the most vital learning tools your child possesses—unique, God-given talents and abilities! Preschool Science: Exploring Creation Together uses simple exposure to help your child develop a sense of awareness of, and interest in, the science all around us. This curriculum was written with your child in mind.
Specifically, it is designed to engage students in the fun of science exploration, not have them get an early start on memorizing facts. This is important. The goals are exposure and wonder. Because of that, this curriculum is written in two parts. The first half is written in a story format that you can read with your child. Activities are not inserted into the flow of the story, but icons will alert you to corresponding activities found in the parent guide. It's up to you whether the moment dictates more reading or an activity break. Since this is about exposure, if your student wants to keep reading, that's fantastic.
The way the text is written in a conversational tone is so engaging for my 3-year-old. As we read aloud and a question is asked, he immediately responds with an answer. The activities are accessible and easy to do at home. This is such a wonderful book to introduce little one's to God's beautiful and vast Creation.
– Homeschool Parent
Easy-to-Use Parent Guide
The second half of Preschool Science: Exploring Creation Together is the parent guide. It contains many age-appropriate activities that demonstrate the science concepts discussed in the story. These activities can help your child better understand the ideas presented in the text.
There are two types of activities:
Hands-on Activities: These are self-contained, individual activities that allow your child to explore concepts at a deeper level.
Project Activities: The Window to My World project is a trifold poster board that becomes a large picture window. Your child will add items to the window as the science is explained, eventually creating an entire scene. Since this is a personal project, every window will be unique and look different.
Flexible Lessons for Preschool Homeschoolers
There is no set schedule for Preschool Science: Exploring Creation Together by design. Instead of a set schedule, the curriculum encourages you to let your day guide your direction with these three tenets.
Watch for opportunities to mentor in the moment.
Use open-ended questions.
Encourage your child to think aloud.
Why? How? and Wow!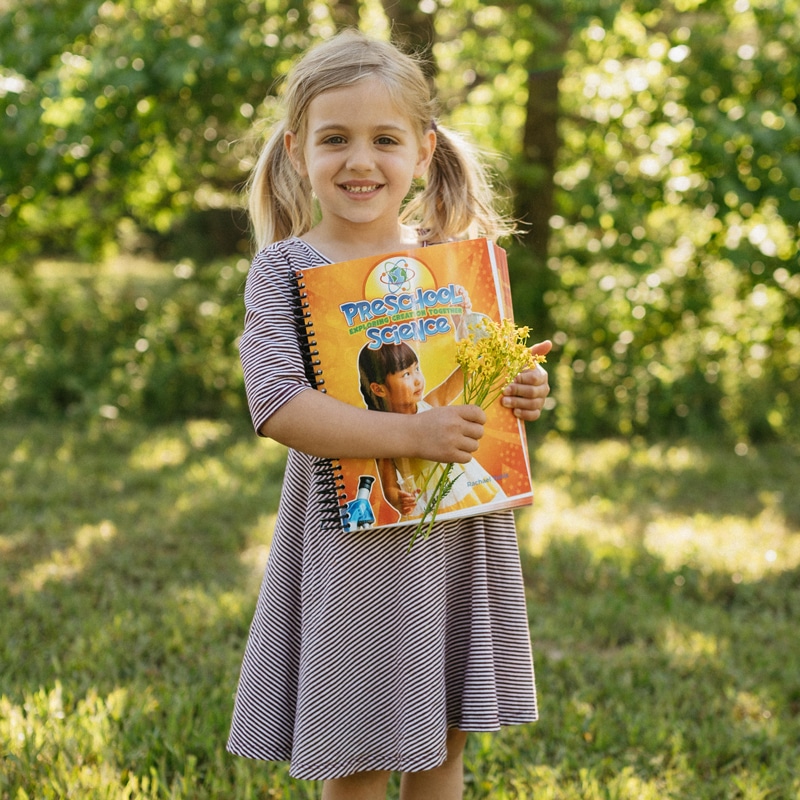 Always be on the lookout for the impromptu adventure in science. Preschoolers have plenty of interests and curiosity at odd times. They're preloaded with lots of "Why?" This book is designed to help you add the "How and Wow." If you see the opportunity, let science activities be natural extensions of your child's regular activities (play in the backyard), your regular activities (grocery shopping), or special events (field trips and vacations). As you explore the world of science, you and your child will come to understand that our world is wonder-full, peace-full, and beauty-full because God created it full of His love and wisdom.
We have been using Apologia science for years with my older kids, and I was so excited to see they now had an option for the littles. I am using this curriculum with two kiddos, one who is in kindergarten and one who is in preschool/jr. Kindergarten and its engaging and accessible for them. The beautiful illustrations and wide range of topics is perfect for this age, and as always, Apologia does a great job of pointing our kids to Christ, the Creator of all things. 
– Homeschool Parent
Take a Look Inside Preschool Science
Hear from homeschool mom, Katie, from Life in the Mundane as she walks through Preschool Science: Exploring Creation Together. 
Meet the Author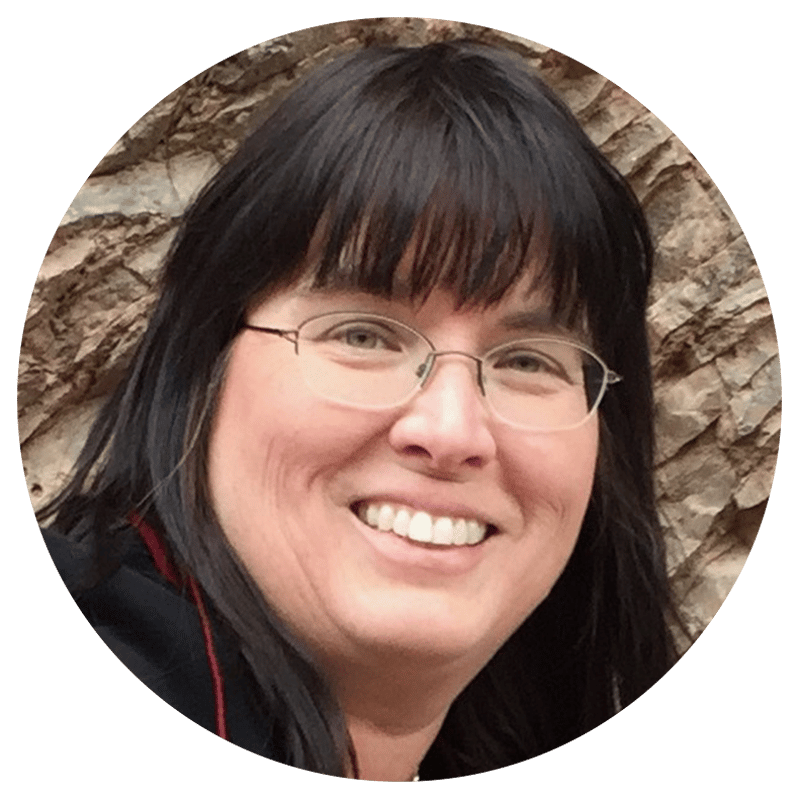 Rachael Yunis is the Science and Math Director at Apologia. She has advanced degrees in molecular genetics and developmental biology and biomedical ethics, over 10 years' experience in molecular genetic research, and publications in multiple peer-reviewed scientific journals. Rachael is the author of Exploring Creation with Earth Science and co-author of the Apologia textbook, Exploring Creation with Advanced Biology, 2nd Edition.
She has worked as an ethicist and science writer for the American Medical Association, the Alzheimer's Association, and other national publications such as Association News. Rachael also speaks on science, ethics, and homeschooling topics. She has been a volunteer member of local hospital ethics committees, is an on-call foster parent to infants waiting to be adopted into their forever families, and works globally to support orphaned children. Rachael and her husband, Sam, a NASA engineer with a Ph.D. in mechanical and aerospace engineering, have always homeschooled their children and been active in their Virginia homeschool community.