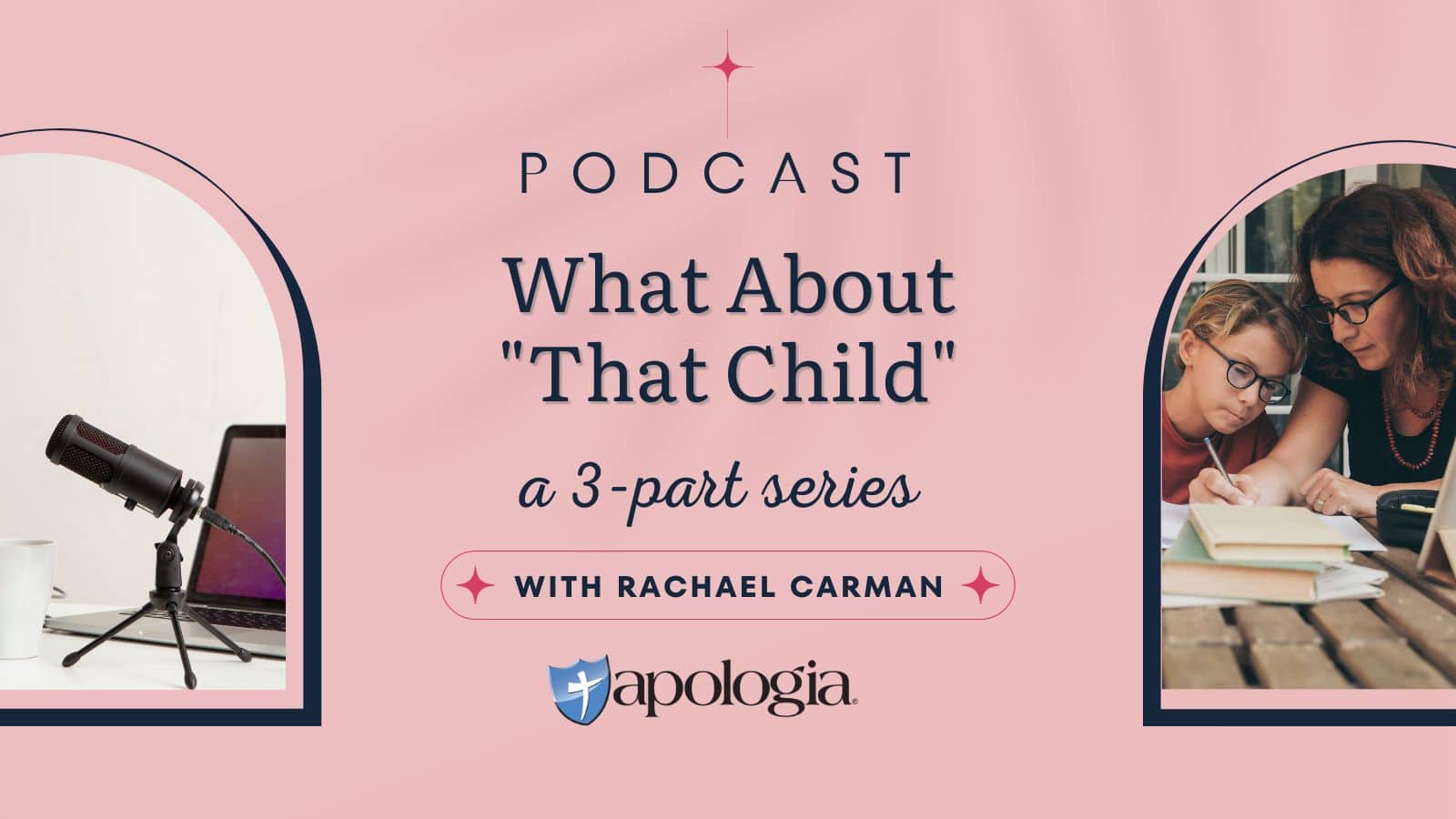 Parenting "That Child"
---
In this 3-part audio series, Rachael Carman speaks with Yvette Hampton of Schoolhouse Rocked to talk all about parenting "that child." Rachael has spoken all over the country, with permission from her son to moms, on this very relatable topic. If you have a child in your family that is more challenging for you than others, this series will provide encouragement, practical guidance, and hope.
Who is "That Child" in Parenting?
"That child," can mean a million things. However, in this chat, Rachael is talking about the child you are most often in conflict with. In other words, it is the child you're most challenged by.
In this first section, Rachael warns us that the enemy would have you believe that you are the only one who has this child. On the contrary, you are not alone. We do not have to hide in shame, but can, in turn, become the advocate for that child.
You think it is hard to be the mother of that child, but think about how hard it is to BE that child. There is so much going on inside their minds, that they often cannot articulate or calmly communicate. They need us parents to help them unpack it all, and dare to set something aside to meet them where they are at.
He has a plan for your child, and for you, Mom. It is an incredible work He wants to do.
Listen to Part 1
It's Not About "That Child"
It's not about them or us. It is all about God. Whatever we are doing, whatever we are about, let the goal be to glorify God. In Part 2, Rachael gives us a specific example of a time when that child needed her to set limits and follow through more than ever. I urge you to listen to this important story full of wise lessons.
Don't give up on your kids. That child needs you. God knows what He is doing, and He will supply you with every single thing you need. I love this point Rachael makes about the word of God. From Genesis to Revelation, it is one big invitation. He is inviting us to be a part of what He is doing!
Listen to Part 2
Zero Waste Policy
Rachael reminds us that condemnation is from the enemy, and he desires nothing more than for you to get stuck there. Recognizing where these feelings come from is helpful to fight them off. Conviction is from the Holy Spirit. Feeling guilt or shame for repentance and freedom in Christ is purposeful. He makes it available to us so we can run to God with confidence.
Lay down your guilt and shame, and ask the Lord to renew your mind with hope. We serve a Great Redeemer who wastes nothing.
Listen to Part 3
If then you have been raised with Christ, seek the things that are above, where Christ is, seated at the right hand of God. – Colossians 3:1
The full video from Schoolhouse Rocked has all 3 parts compiled into one video if you prefer to view this conversation.
For more insight, check out this post all about Radically Intentional Parenting. Davis Carman shares his top 10 parenting decisions he and Rachael made with their 7 children.