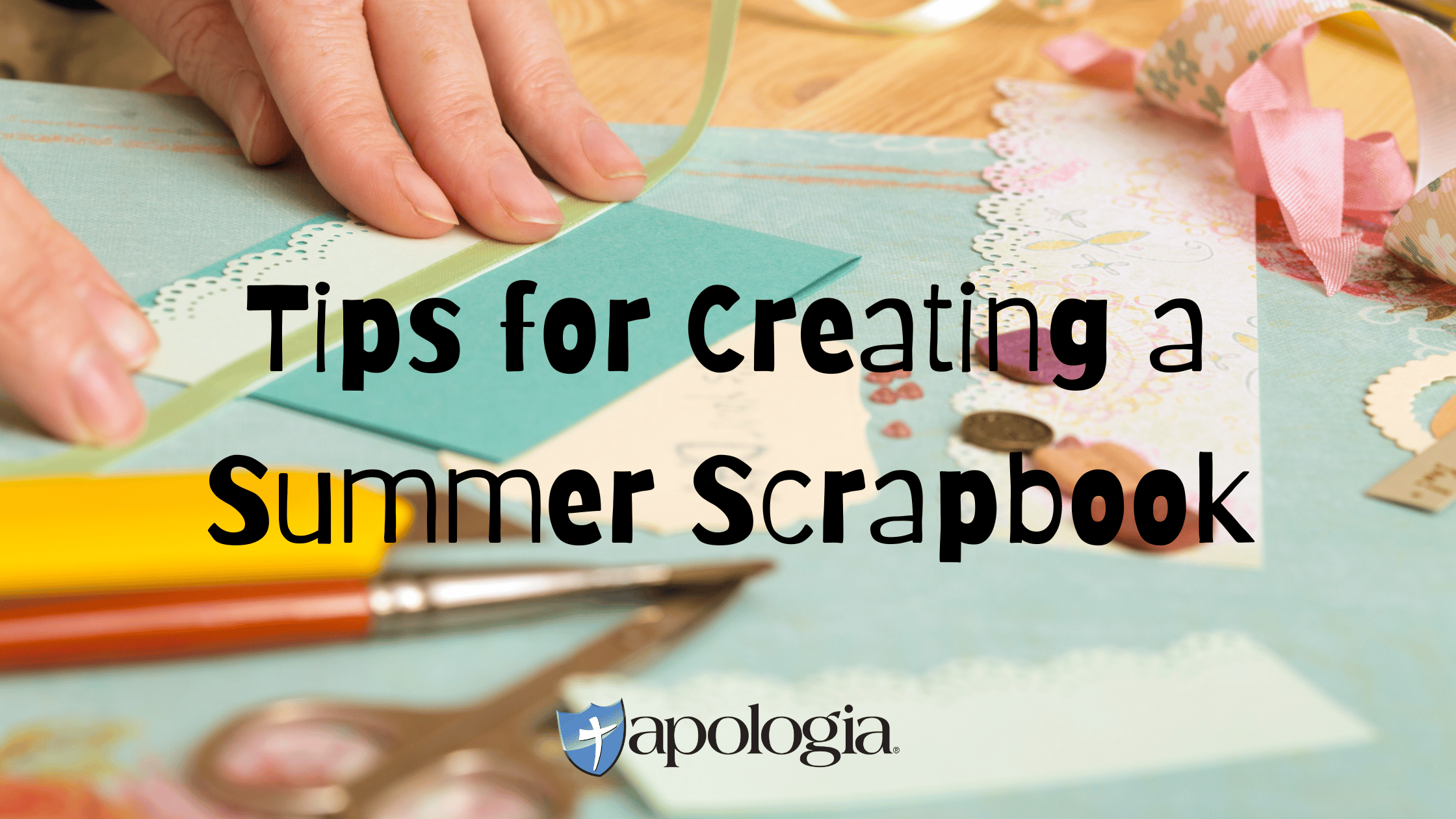 Tips for Creating a Summer Scrapbook
---
Creating a summer scrapbook is so easy and will serve more than one purpose for your family.
For my family, the wonders of childhood have now faded, giving way to the sensible pursuits of teens becoming adults, complete with driver's licenses, summer jobs, and the busyness of preparing for college. Summers are now marked by a sense of adventure quite different from when our family was young.
 One can never get back those early summertime experiences that fostered so much learning, joy, and excitement in the hearts of our young, eager children. However, there is a way you can preserve those experiences—with a summer scrapbook! Let's explore a couple of these purposes and then look at some different ideas for creating these special books.
Rainy Day Resource
Every mom cringes to hear the words "I'm bored." Summer scrapbook to the rescue! Creating a scrapbook of his favorite summer activities will be your child's special, ongoing project that will help carry him through those occasionally unfulfilling hot and lazy days. As he collects items for his scrapbook, your child will be storing up fun for those days when it's just too hot or rainy to go outdoors. This will add meaning to his summer, as he anticipates sitting down to add carefully chosen collectibles to his special book.
Memory Maker
We've been a notebooking family throughout our eighteen years of homeschooling. As early learners, my children drew pictures and collected postcards and mementos of the things they learned and experienced, keeping them all in a notebook designated for this purpose. Years later, as my children head off to the wild blue yonder called college, there is little that we've kept from those early years of discovery—except those precious notebooks. Some of the keepsakes our children cherish most are found in these pages. Here we can revisit memories of hikes we took, mountains we climbed, lakes we fished in, vacations we enjoyed, and crafts and projects we tackled together. A summer scrapbook is more than a rainy-day activity; it's a memory maker.
 It's important for you to realize that your children will one day leave the confines of your cozy little nest to pursue the life and work God has prepared in advance for them (Ephesians 2:10). As your children look back on their early years, the memories will be many and beautiful. They will sing to your child's heart about the joys of their time under your roof. Keeping a summer scrapbook will enhance these memories and reinforce the experiences of the choices you've made in your home school.
Scrapbook Suggestions
Because summer is more about exploration and discovery and less about academics, an actual scrapbook-style album might be your best option. Find a large scrapbook from Goodwill, a craft store, or a used bookstore. Gather some markers, double-sided scrapbook tape, and glue. And if you're really adventurous and are willing to spend a little extra, invest in some page protectors to hold articles and items that may wear out over time.
 As you journey together through the summer ahead, take pictures of things your child wants to include in the scrapbook. Encourage your child to collect postcards, brochures, plant leaves, and the wildflowers they find. Even a baggie of sand from the beach will go perfectly with the memories of summertime.
 Encourage your child to write about the meaningful moments they experience. Describe what it was like to meet a cousin again after four years, the smell of grandma's house, the joy of learning to swim in the deep end of the water, and the squishy feel of the earth beneath their feet. Write these directly in the scrapbook, or print them out and glue them in the book. These musings will become memory markers in their lives, never to be forgotten.
 Summer scrapbooks preserve your children's lives in a unique and enduring way. On those days when boredom hits in full force, pull out the scrapbooks along with all of the items your children have gathered and have them create the pages that will brand the memories of their growing years. One day they will be grown and gone, perhaps with children of their own. Those who have kept summer scrapbooks will have a precious way to share the special moments of their childhood with the generations to come.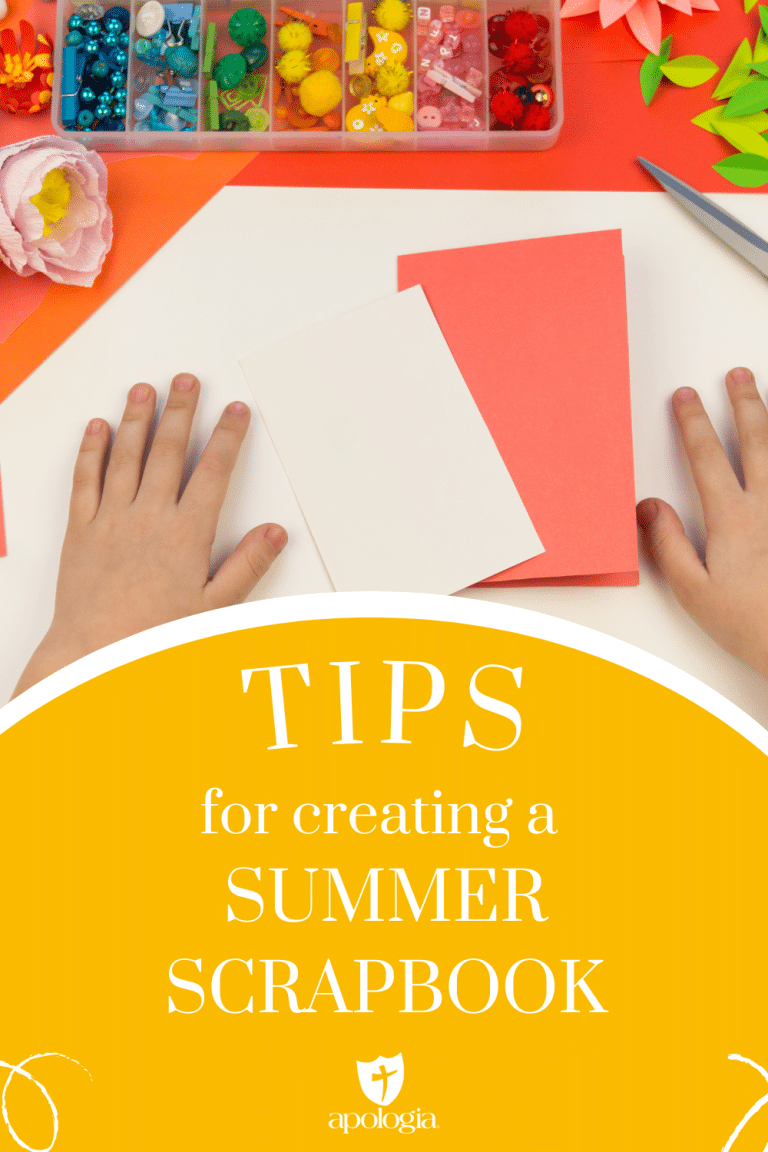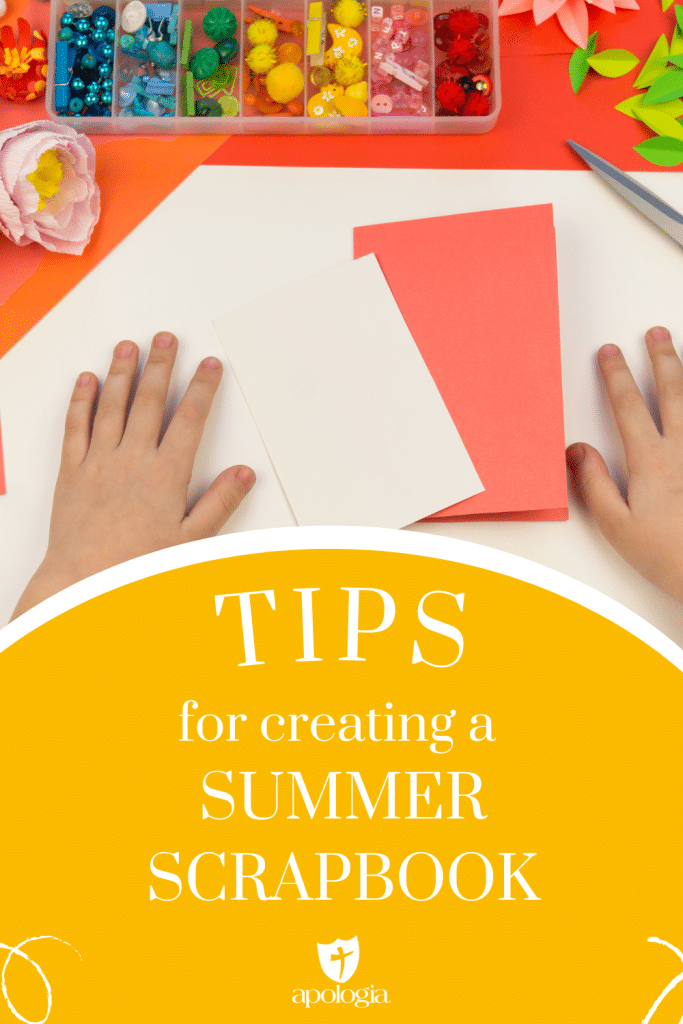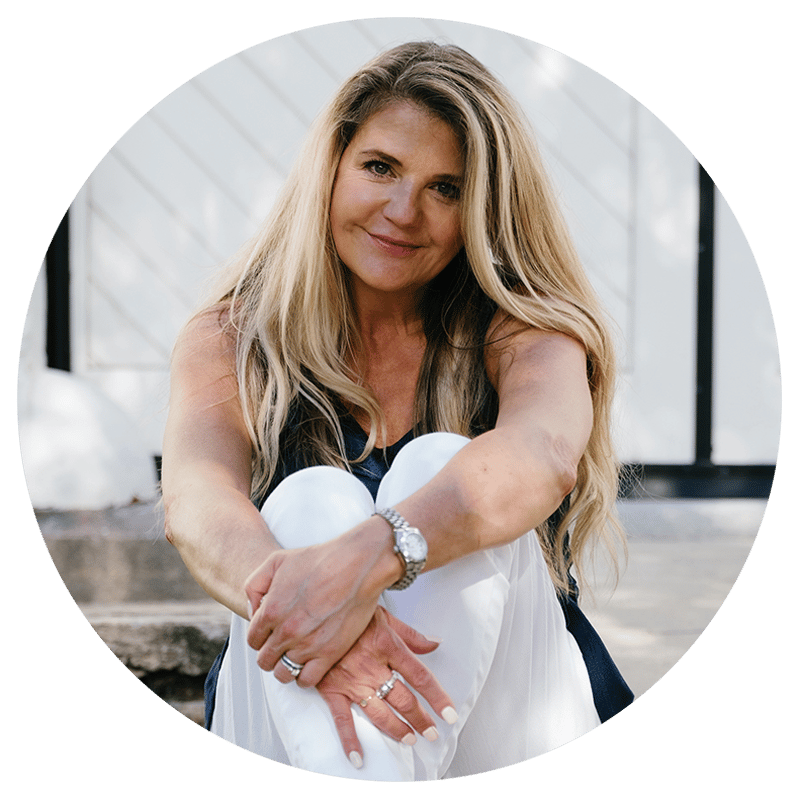 Jeannie Fulbright is a mother of four and the author of Apologia's Young Explorer Series. Jeannie and her husband, Jeff, have dedicated their time to teaching and encouraging families, speaking on topics such as developing a powerful prayer life, building a strong marriage, nurturing a happy and healthy family, and handling the nuts and bolts of homeschooling.