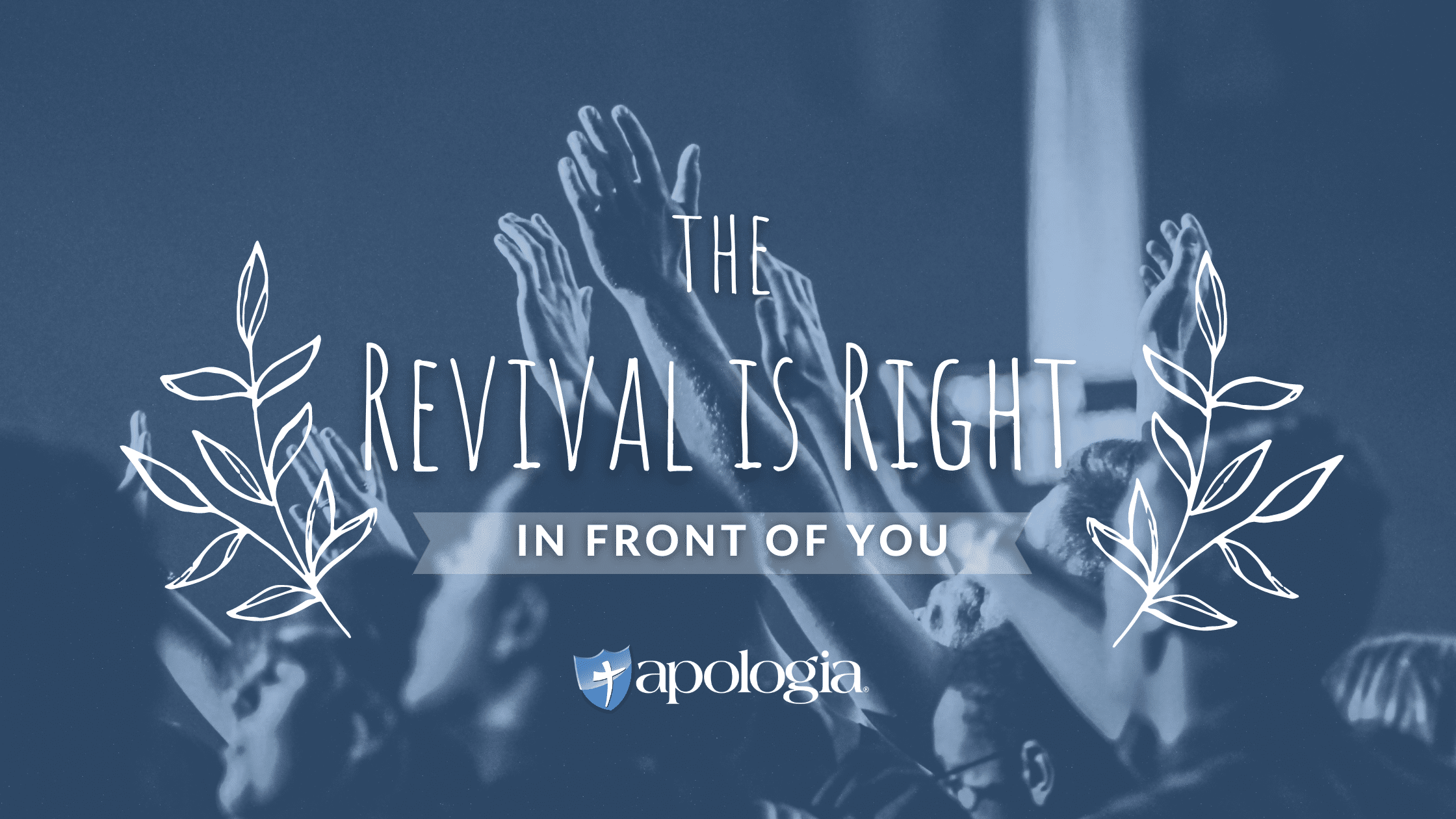 The Revival Right in Front of You
---
And it shall come to pass afterward, that I will pour out my Spirit on all flesh; your sons and your daughters shall prophesy, your old men shall dream dreams, and your young men shall see visions. — Joel 2:28 (ESV)
Asbury College Spiritual Awakening
Last month, a revival broke out unexpectedly at Asbury College, located in a small, nondescript town in Kentucky. Some called it a revival; others preferred to describe it as a spiritual awakening. Whatever you call it, something good was happening, and it caught the attention of news outlets.
Tucker Carson, of Fox News, was planning a trip to see the situation himself and report on it. The day before his scheduled arrival, a representative of the college called and asked that he not come. According to the college, something good was happening that should not be interrupted by TV cameras. Tucker took this to heart since it's rare for people not to want publicity. He honored their request and made a point to say that he respected their position.
What is a Revival?
What is a revival, and what good should one expect from a spiritual awakening? A revival leads to reformation, which is technically a "return to form" — that is, a return to the way things ought to be. Other characteristics can include a profound sense of personal conviction, a noticeable increase of interest in spiritual matters, a dramatic increase in church attendance, or the start of religious movements.
What comes to your mind when you think of revival, spiritual awakening, reformation, and "the way things ought to be?" Do you think of events from the Great Awakenings of the 1730s, the mid-1800s, or the early 1900s? It's hard for us to relate to these events because they occurred before our lifetime. So has there been anything similar that you or I have had the opportunity to witness or experience firsthand? Two that come to mind include the Jesus Movement of the 1970s and Promise Keepers during the 1990s.
I remember going to several Promise Keepers events across the country. Stadiums were filled with 60,000 men singing, praying and worshipping God together. More to the revival theme, these men (myself included) were convicted that we needed to stand in the gap and return home ready to be the men God expected us to be — faithful husbands, fathers, sons, and brothers. Energy, enthusiasm, and hope filled the air. Small group meetings and Bible studies started. There seemed to be no end in sight. Did the revival end, or did everyone simply go back home to live quiet, peaceful, and faithful lives?
A Revival of Epic Proportions
But a revival of epic proportions has been happening right in front of us. You may not be surprised to learn that I'm talking about the modern-day homeschool movement, which most historians say began around 1979, when Dr. Raymond Moore appeared as a guest with Dr. James Dobson on the Focus on the Family radio broadcast. On the show, they discussed his books Better Late Than Early and School Can Wait.
I believe it's safe to say that homeschooling is the most significant cultural, social, spiritual, and educational movement of the past 50 years.
Living Set Apart
A revival results in people begin making radical decisions for Christ, living holy, peculiar, and set apart- being in the world but not of it, and walking by faith — often in ways that seem crazy by most standards. For example, if you attend church in person every Sunday, you might be practicing Christianity in a way that's noticeably different from others who profess to be born again. If you have three, four, or certainly five or more kids, you might be making a statement about your pro-life beliefs. If you don't allow your teenagers to have social media apps on their smartphones, you just might be living and parenting against the grain. If you limit (or eliminate) your TV, Netflix and Disney+ viewing, it's possible you could be caught up in a revival. Again, that would be a good thing.
Moms, if you gave up a career to stay home and gain over 1,000 hours each year with your kids, then I would have to assume you experienced a spiritual revival that led you to make that kind of change in your life.
If you homeschool so that your kids aren't indoctrinated by the radical left and so that they don't have to figure out how to survive the jungle code of the hallways, then you might be making a religious statement — even if unintentionally.
Assuming you are homeschooling, are you persisting in this move of the Spirit and continuing 24-hours a day, 7-days a week, 52-weeks a year? Will you persevere for 20 or more years until all your kids graduate from your homeschool? And will you press on even though your story probably won't go viral or get reported by a major news outlet?
A Walk of Faith
If you are homeschooling right now, I am confident that you are living what you believe. I know firsthand that homeschooling is a walk of faith. Homeschooling is a return to the way things ought to be. If you seriously consider the options of public school, private school, and homeschool, the clear ideal is home education in the context of a loving family. No one loves your child more than you, and no one can do a better job than you.
Reading some of the reports about the revival at Asbury College filled my heart with a renewed sense of hope. I was reminded that God is at work in the hearts and minds of His people, often in ways and at times that are unexpected. But the homeschooling movement gives me the most hope — mothers and fathers loving their children, teaching them to love God, letting them explore God's creation, and giving them a positive and healthy meaning to the important concepts of home and family.
Homeschooling — the revival right in front of us.
Creation-based Resources for Your Homeschool
Apologia Educational Ministries has been a part of the homeschool movement since the early days. We are the #1 publisher of Creation-based science for homeschooling families. The courses are written to the student in a conversational tone, complete with notebooks and optional MP3 audiobooks and video instruction. There are eight titles in our Young Explorer series that you can use for grades K–6. eleven titles in our Exploring Creation series for grades 7-12, and last year we introduced a brand-new science curriculum developed specifically for preschoolers. Preschool Science – Exploring Creation Together has received excellent reviews, and we believe your family will be able to put it to good use.
For more information, go to Apologia.com — a great place to explore creation.
Walking by faith and enjoying the homeschooling adventure of a lifetime!
Davis Carman
Davis is the president of Apologia Educational Ministries, the #1 publisher of Creation-based curriculum for homeschooling families. He believes that if there was ever a time to homeschool, it is now! You can read more of his articles and devotionals at the Apologia Blog, and you can listen to a weekly message at the Let's Talk Homeschool Podcast.
© 2023 Davis Carman