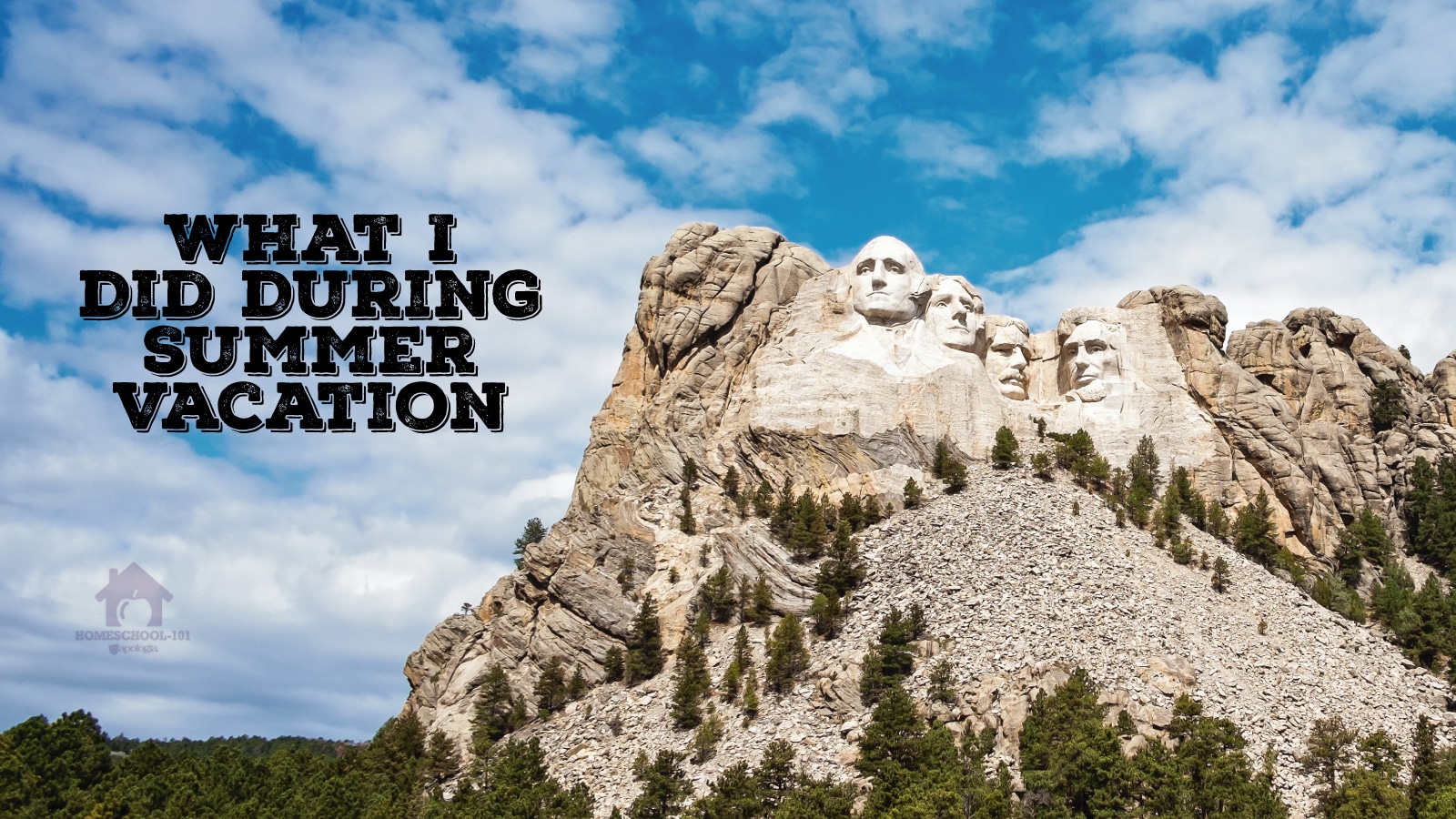 What I Did During Summer Vacation
---
Our Summer Vacation
Summer vacation – how many times did you get this writing assignment as a school-age kid? I personally enjoyed putting pen to paper each September since our family did a fairly good job of making sure a good vacation happened sometime during the summer break. Some years we went on a camping trip with several other friends from church. Legendary tales emerged from a few of these family adventures. The most frequent trip my family made was a 1500-mile trek from Ohio to New Mexico to see my grandparents. We would endure hours in a hot car without air conditioning, but it was all worth it when Nonnie and Poppie would take us on a hike up Tucumcari Mountain. I still have a special rock on my desk that I claimed as a young explorer from those days.
Intentional Summer
If nothing else, writing what I did during summer vacation when I was younger prompted me to be very aware of how I spent summer breaks as an adult. It's so easy for June, July, and August to slip away and end up with nothing to show for it at the end. Like anything, a little planning goes a long way to making the most of the days.
So, this year, Rachael and I made a point to be more intentional than usual about our summer. There were a few good reasons. One, with the 2020 lock downs, we were ready to get back to traveling — a part of our work and ministry that we enjoy. Two, we weren't crazy about wearing masks on the airplanes, so we decided to do more road trips rather than flying. And three, we celebrate our 35th wedding anniversary in 2021. So we wanted to add that to the mix and do something special.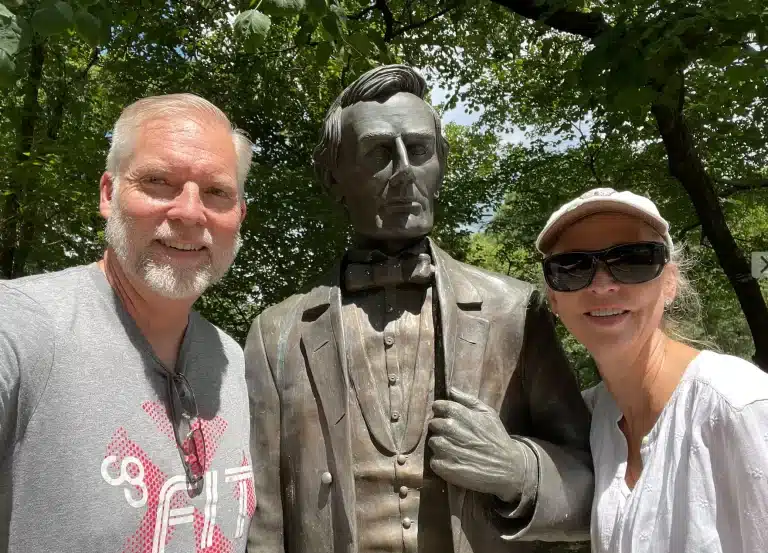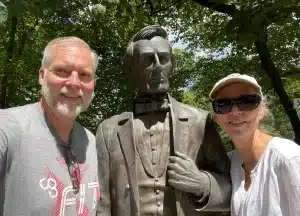 June 10 – Waxhaw, NC to Knoxville, TN
Nothing fancy on this first day other than getting the journey started
June 11 – Knoxville, TN to Kansas City, MO
We stopped at the site where the Lincoln-Douglas debates actually happened
We drove through St. Louis, MO and saw the Gateway Arch
We stopped for some delicious BBQ at Jack's Stacks in Kansas City, MO
June 12 – Kansas City, MO to Sioux Falls, SD
We stayed at an 1888 Victorian Bed & Breakfast
We visited Sioux Falls park and St. Joseph's Cathedral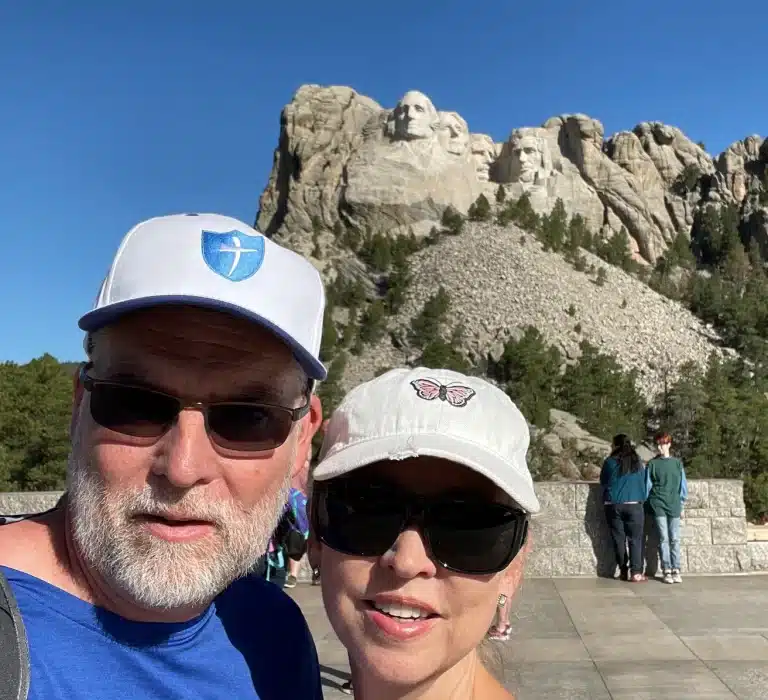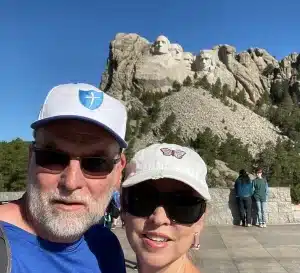 June 13 – Sioux Falls to Mt. Rushmore, SD
We drove west across the Missouri River
We visited a place where you can feed Ground Hogs (an unexpected surprise)
We visited Badlands National Park
June 14 – Mt. Rushmore, SD
We visited Mt. Rushmore. This was the main point of our road trip. I always wanted to go, but it's not the most convenient place to visit, which made it perfect for a road trip when we needed to eventually get to Denver for a homeschool conference.
We hiked in Custer National Park (and came upon a family of big horn sheep)
June 15 – Mt. Rushmore, SD
We toured Black Mountain National Park
We toured the Needles mountain formations
June 16 – Mt. Rushmore, SD
We rode 33 miles on the George S. Mickelson bike trail. We started at an elevation of 6000 feet, descended to 3500 feet. Then ascended back up to 5000 feet, followed by a final descent to 4000 feet. Oh, and it was 99 degrees outside, which was unusually hot for the area.
June 17 – Mt. Rushmore, SD to Denver, CO
We presented a live video on the Apologia Facebook page. The topic: "The Best Thing We Can Do to Take Back America" based on an article by Dennis Prager. The short answer is to take your kids out of public schools and homeschool.
Rocky Mountain Homeschool Conference
Rachael presented workshops
June 18 – Denver, CO
Breakfast with homeschool friends
Rocky Mountain Homeschool Conference
Rachael and I presented workshops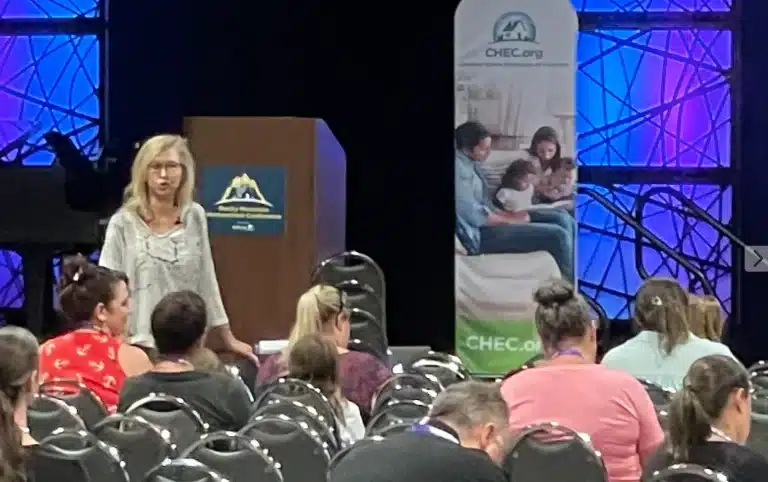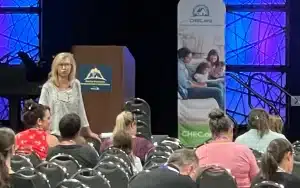 June 19 – Denver, CO
Rocky Mountain Homeschool Conference
Rachael and I presented workshops
Dinner with homeschool friends
June 20 – Denver to Colorado Springs, CO
We had dinner with ministry partners
We stayed in a 1960's vintage camper for the night (talk about a tiny house)
June 21 – Colorado Springs, CO to Amarillo, TX
We had breakfast with ministry partners
We ate lunch at a local joint: Habanero's in Trinidad, CO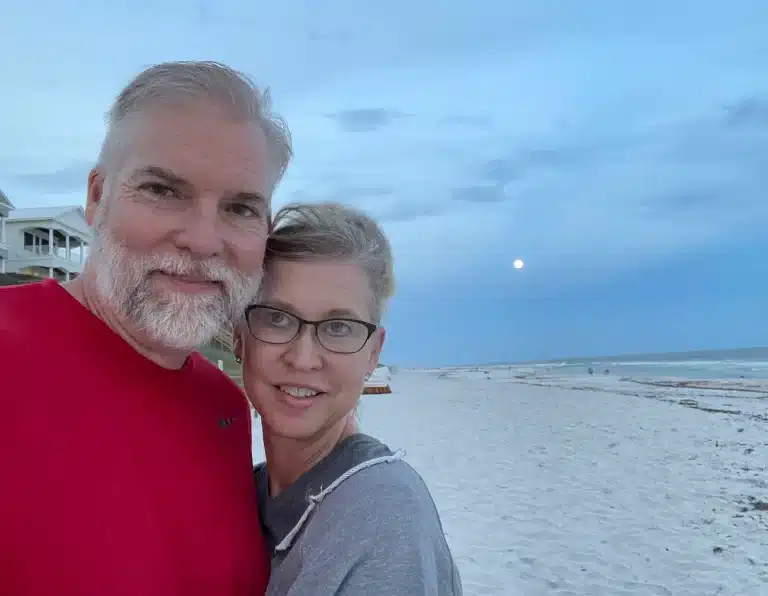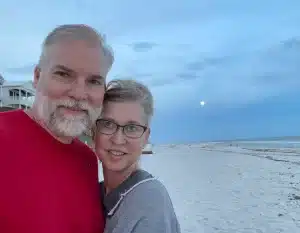 June 22 – Amarillo to Abilene to Ft. Worth, TX
Brunch with my Aunt in Abilene
Dinner with our daughter in Ft. Worth
June 23 – Ft. Worth, TX to Destin, FL
This was our longest drive of the trip. The goal: The beach!
Evening walk on the beach with full moon lighting the way.
June 24 – Destin, FL
Relaxed on the white sand under an umbrella with a good book in hand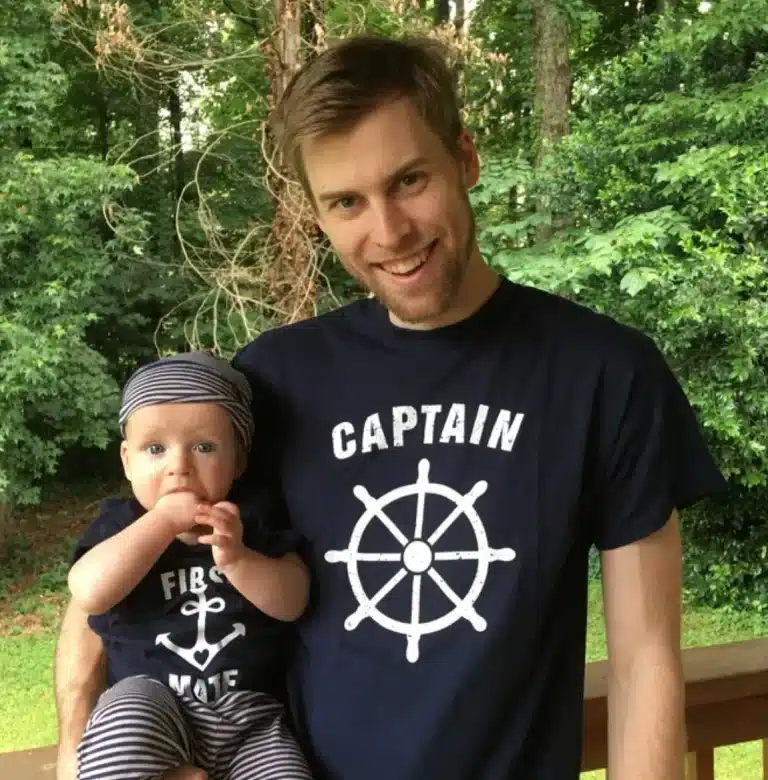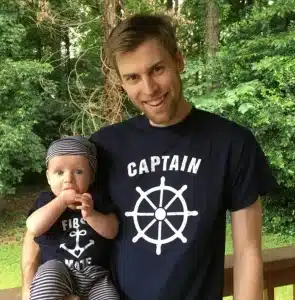 June 25 – Destin, FL to Atlanta, GA
Early morning walk on the beach
We left in the early afternoon for our next-to-last drive
We visited with our son and daughter-in-law. Our 5-month old grandson was in bed by the time we arrived.
June 26 – Atlanta, GA to Waxhaw, NC
Breakfast with our son, his wife, and our youngest grandson. Yay! What a cutie!
Final drive home
So…what did you do on your summer vacation?
Walking by faith and enjoying the homeschooling adventure of a lifetime!


Davis Carman
Davis is the president of Apologia Educational Ministries, the #1 publisher of Creation- based science and Bible curriculum. He is the author of five illustrated children's books designed to help parents instill a biblical worldview in the hearts and minds of their preschoolers. He believes that if there was ever a time to homeschool, it is now! You can hear more of what he has to say at the Let's Talk Homeschool Podcast.
© 2021 Davis Carman