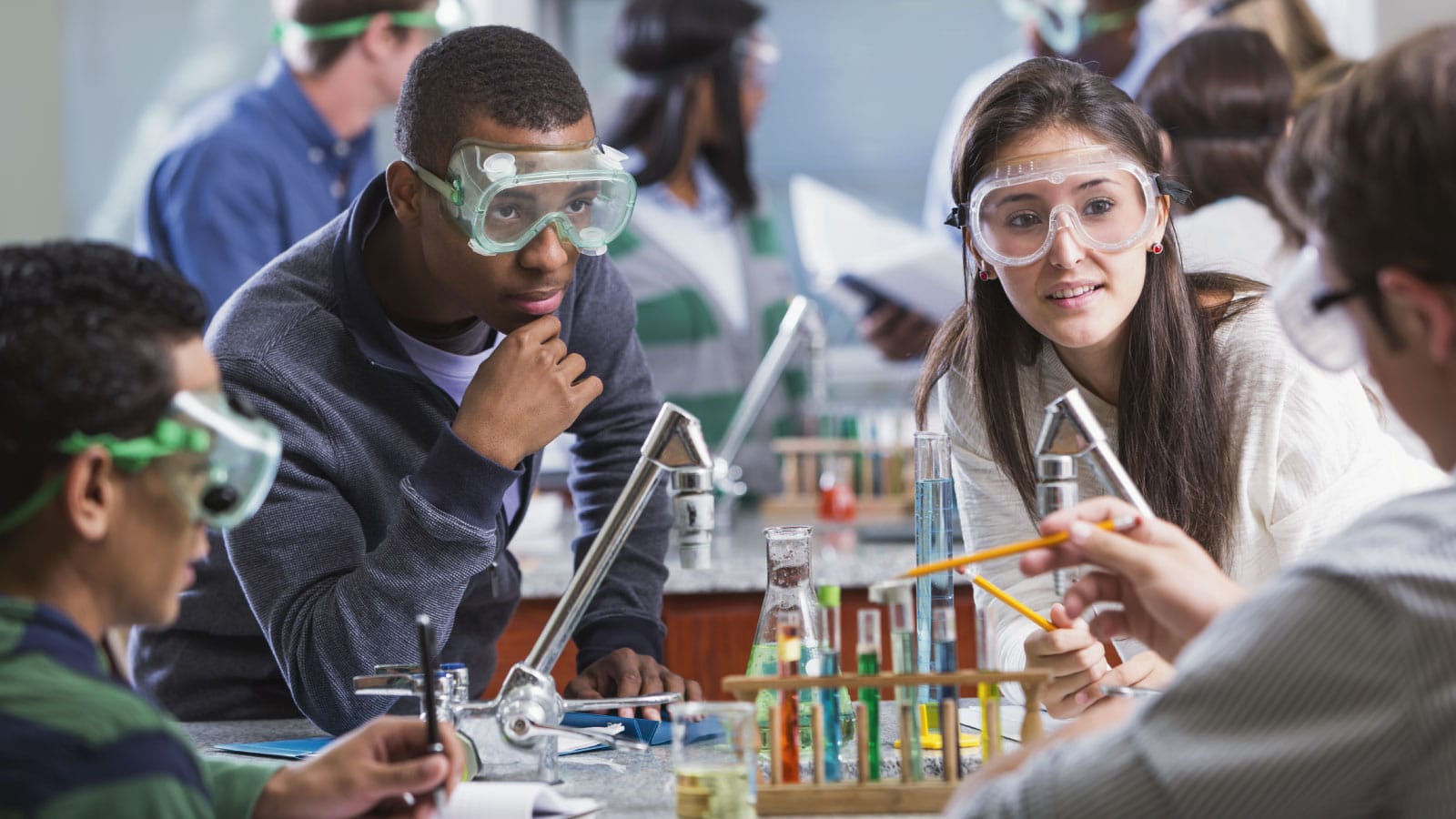 Why We Update Our Products
---
Why We Update Our Products
Why Publish New Editions?
There are times in life when tried-and-true is the best course of action, but when it comes to selecting a creation-based science textbook for your child, up-to-date is always best. Each new edition of an Apologia Science textbook is written by experts and edited for technical accuracy by professionals who work in that specific scientific field every day. Behind every one of our updated courses is a team of specialists committed to inspiring, educating, and enabling your elementary-, middle school-, or high school-aged students to excel in their study of God's creation.
When we revise an Apologia textbook, we do so to give parents and students the best possible learning experience and to incorporate new discoveries and advances in scientific knowledge and understanding. Achieving these goals means improving readability and clarity, updating graphics and illustrations to better engage the student, and updating content to reflect the latest in scientific thought and exploration.
We recognize that no one person can be an expert in every field of study, so we do our best to assemble a team of science and publishing professionals with impeccable credentials to produce these outstanding products. Our authors, editors, directors, and designers are doctors, nurses, engineers, professors, theologians, and researchers with MDs, PhDs, or master's degrees. We are also homeschooling, Christian parents who believe that our universe unfolds in God and that the gift of knowledge allows us to praise our Creator through the contemplation and exploration of His creation.
Science is an intellectual activity based on fact. It's the systematic study of the physical and natural world through observation and experiment. However, every science course is written from the perspective of the author's worldview. Therefore, selecting a science curriculum for your child is a big responsibility. Apologia is trusted by homeschooling families across the United States and around the world. That's why we are the number one publisher of creation-based science for homeschoolers.
Why Switch to Soft Covers?
In addition to Apologia's award-winning content, we have long been known for our strong commitment to publishing books and curricula marked by outstanding design and durability. We plan to continue this approach. Our decision to switch to softcover textbooks for our high school and junior high science courses was based on a number of factors.
Usability was a major consideration, given the size and scope of our textbooks. Based on feedback from parents, students, and retail partners, we believe the new softcover format will better serve the needs of today's students. To ensure our books continue to meet the high expectations of Apologia parents and educators, we have chosen to employ Notch binding with Smyth sewing, the highest-quality softcover binding available from the printer. We are confident in the long-term durability of this product.
Finally, one of the most important factors in our decision to switch was a strong desire to keep Apologia products affordable for our customers. Rather than raise prices, we have elected to pivot to the softcover format to continue providing these great educational materials at reasonable prices. For books with smaller page counts, such as our popular Young Explorer Series, we will continue to produce hardcover textbooks.
Continuing a Tradition of Excellence
Apologia Science has been voted #1 in the homeschool community for many years, having earned more than 100 awards and top rankings from homeschool families and publications for our books and resources.
We don't take these honors lightly, and it is our promise to you that we will continue to strive to earn your trust every day of every year.
This year, Apologia continues a tradition of excellence with our newest arrivals:
Exploring Creation with Botany, 2nd Edition
Exploring Creation with General Science, 3rd Edition
Exploring Creation with Physical Science, 3rd Edition
Exploring Creation with Biology, 3rd Edition
Here is just a taste of what others are saying about these new additions to the Apologia family of resources:
"I've been teaching Apologia curricula for years at homeschool co-ops, and I have always been satisfied with the books. I am teaching the 3rd Edition of General Science for the first time this year, and I just wanted to let you know that this is the best book and student notebook I have ever used or seen. Thank you for an exceptional program! I love it, the kids love it, the parents love it, and it prepares students so well in so many ways for future science courses. What a blessing!"
—Co-op Instructor
Exploring Creation with Physical Science, 3rd Edition
"I'm beyond impressed with this title. I often review college science textbooks, and I just wish I saw such attention to detail, depth, and incredible graphics as I do in this book."
—University Professor
Exploring Creation with Biology, 3rd Edition
"I am SO thankful for this revision of Exploring Creation with Biology. Of the four biology textbooks I have reviewed for use in my homeschool classes, this is the winner."
—Co-op Instructor and Adjunct Community College Teacher