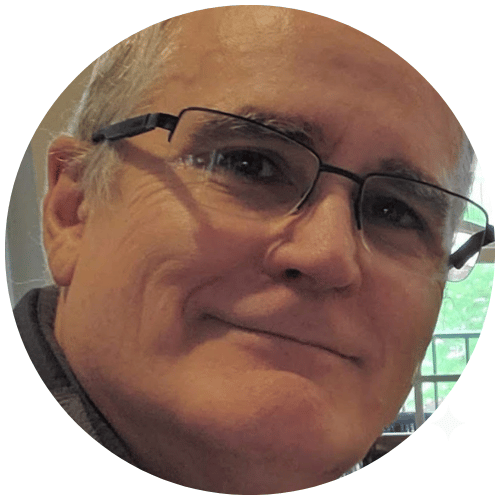 Larry Blythe
M.A. Apologetics, Theology, Philosophy, Pastoral Theology
Online Classes Director and Instructor
Larry became a Believer around the age of 9 and later committed his life to full-time pastoral and educational ministry. He studied Pastoral Theology at Pacific Coast Baptist Bible College in Southern California where he received his B.A. in 1982. He pastored for 15+ years as an Associate Pastor/Student Ministries (Youth Pastor). During that time, he spoke at numerous youth rallies, camps, and other junior high and high school events including teaching seminars for youth pastors with Word of Life Clubs and other student ministry organizations. After many years of meeting with precious people caught in the talons of the devastating cults of "Jehovah's Witnesses" and Mormons, Larry developed a counter-cult ministry reaching many of these people for the true Christ and helping to lead them from 'Kingdom Hall' to "Kingdom Come". This led him to seek out further education in Christian apologetics.
Larry earned his M.A. in Apologetics (& theology/philosophy) from Southern Evangelical Seminary. He was ordained in 2002. From 2003-2007 he, along with a unique ministry team, started Southern Evangelical Church, also located in Charlotte, and ministered as the Assistant Pastor and Director of Christian Education.
Larry was a regular speaker at the National Christian Apologetics Conference and the Spiritual Counterfeits Conference. He was an instructor of World Religions and New Religious Movements, and Church History at Southern Evangelical Bible College. As the Founder/Director of the Lay Institute for Biblical Studies, he taught various subjects including cults, apologetics, theology, OT/NT, and social disciplines. He was one of the original editors of the Baker Encyclopedia of Christian Apologetics.
He teaches seminars on a variety of topics at various venues. Larry was a regular guest on the weekly radio program The Voice of Truth. He has also been a guest on the local public access television show, Giving An Answer. Larry also taught numerous classes in apologetics and World Religions as a guest at a local prison.
Larry started "Apologia Academy" (now "Apologia Live Online Classes") in the Fall of 2009 with 2 teachers. Apologia Live Online Classes (ALOC) currently has 15 incredible teachers with a variety of tremendous courses. ALOC is consistently voted #1 in the Science and Bible departments by the readers of the Practical Homeschooling Magazine and Teach Them Diligently.
In his 'spare' time, Larry enjoys competitive Pickleball and is sponsored by HEAD/Penn Pickleball. He is a certified Pro Coach with Professional Pickleball Registry. plays the Celtic Whistle (penny whistle), trombone (in his church orchestra), guitar, and harmonica. He has three grandchildren, Elijah, Aedan, & Reagan. Larry loves digging and collecting fossils from the Noahic Flood. He has a large collection of marine, plant, and insect fossils he has dug from the mountain tops & valleys around the U.S.A. Larry also performs illusions & 'magic' & juggling as "Mago Lorenzo." He and his wife Jane live in Matthews, NC, and enjoy occasional travel in their Winnebago Travato.