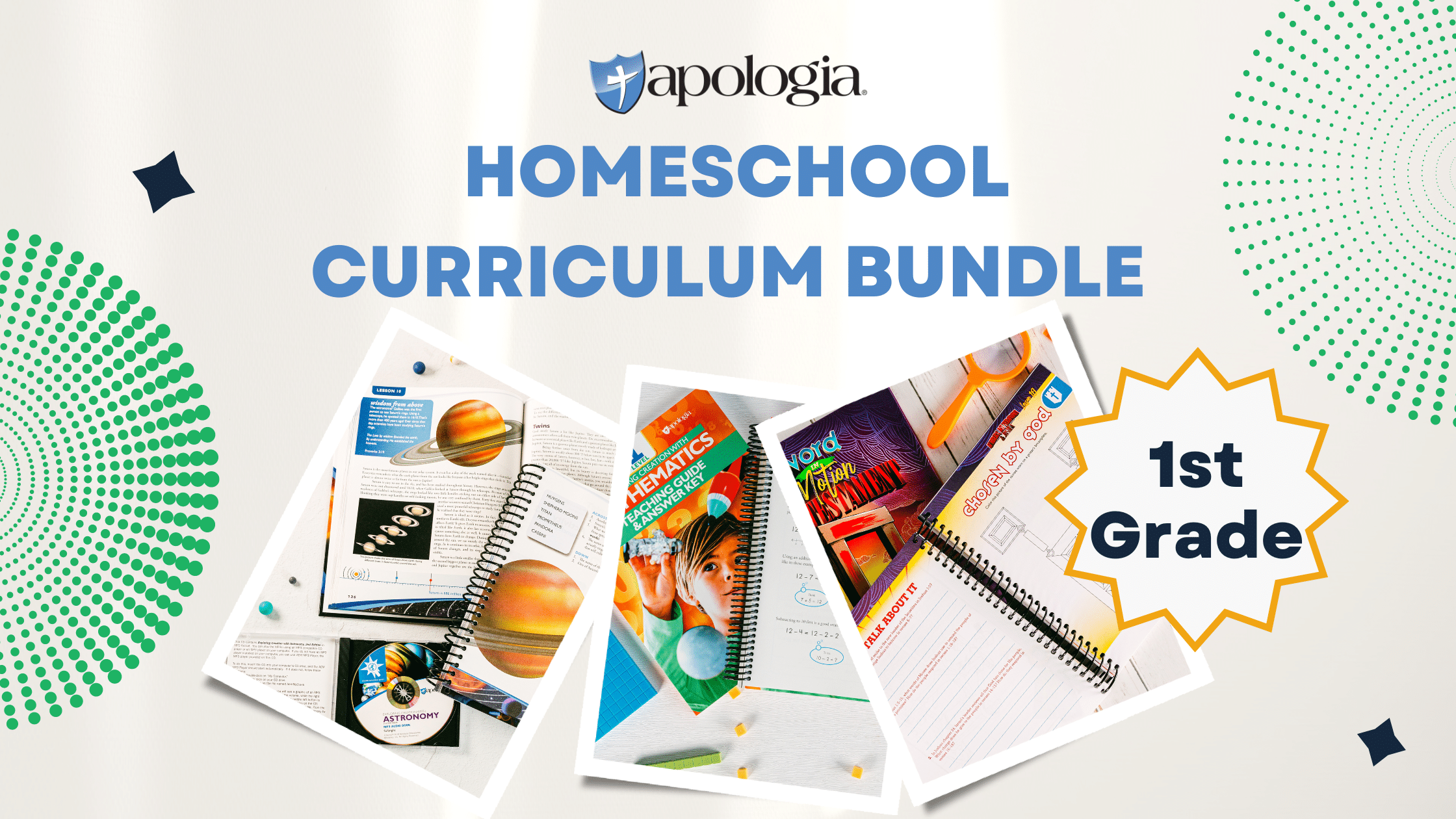 Apologia Curriculum Bundle for Your 1st Grader
---
Finding the right curriculum for your family can be challenging. There are so many choices and variables to consider. You have to ask questions like, "Is this curriculum designed in a way that will cater to my child's interests and learning style?" "Will it be easy to jump in and start teaching, or will it take a lot of preparation?" "Is the subject covered thoroughly?" "Is it written from a Christian perspective?" It can be a bit overwhelming, especially if you are using curricula from a variety of different publishers. We want your family to use the curriculum that best serves your family. But, if you love Apologia, we want to help make your life a bit easier by providing more of what you need.
So, whether it's your first child, your first year of homeschooling or your youngest child's first year of school, if you're wondering where to start when it comes to buying curriculum for your rising 1st grader, we've got just what you need.
Did you know that Apologia publishes more than just science curricula? All of Apologia's math, science, worldview, Bible, and social studies curricula are written from a Biblical viewpoint, designed to be engaging for every learning style, thoroughly cover the topic and are created with an open-and-go format. As an added bonus, your student will begin learning or developing their reading and writing skills through the use of our curriculum.
---
Science
While our Young Explorer Series, written by Jeannie Fulbright, is designed for use with multiple ages, and can be done in just about any order, a popular choice is completing the series in order of Creation.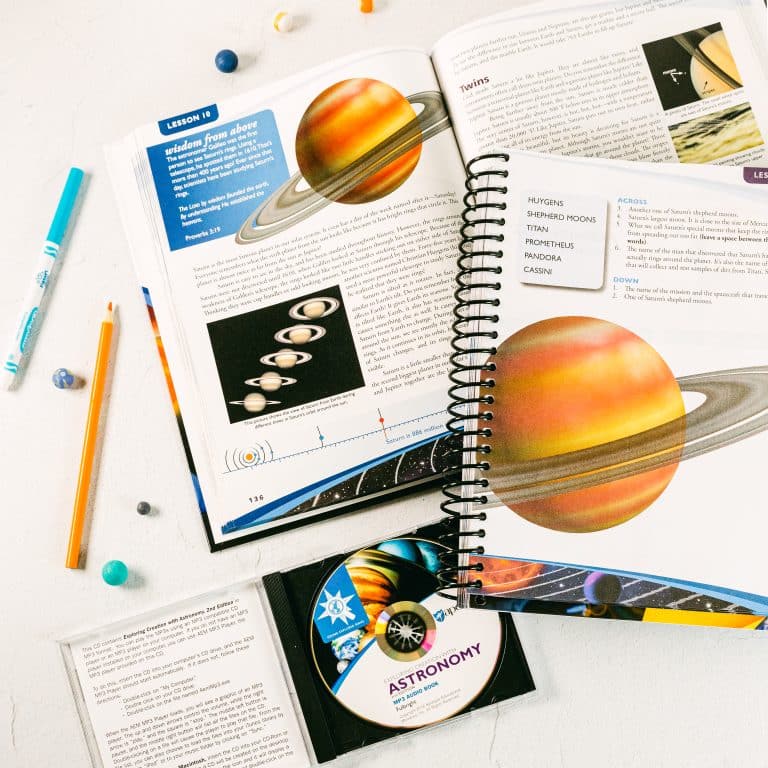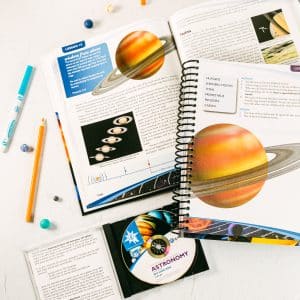 For first grade, Exploring Creation with Astronomy is a great choice to spark your student's interest in learning about God's beautiful Creation.
📖  In Exploring Creation with Astronomy, 2nd Edition,  your young explorer will begin by learning about the sun, the planets in our solar system, the stars, galaxies and space travel. Their awareness of the beauty of the universe and its Creator will expand as they expand their studies to the far reaches of what we can see out in space. In this course, your student will explore and learn about the sun, planets, asteroid belt, dwarf planets, the Kuiper belt galaxies, nebulae and even black holes as they reveal the marvel and might of our loving Creator. 
---
Math
It's really important to provide your child with a strong foundation when it comes to mathematics. With Apologia's elementary math curriculum, your student will develop a strong foundation using a proven method: the Concrete, Pictorial, Abstract progression.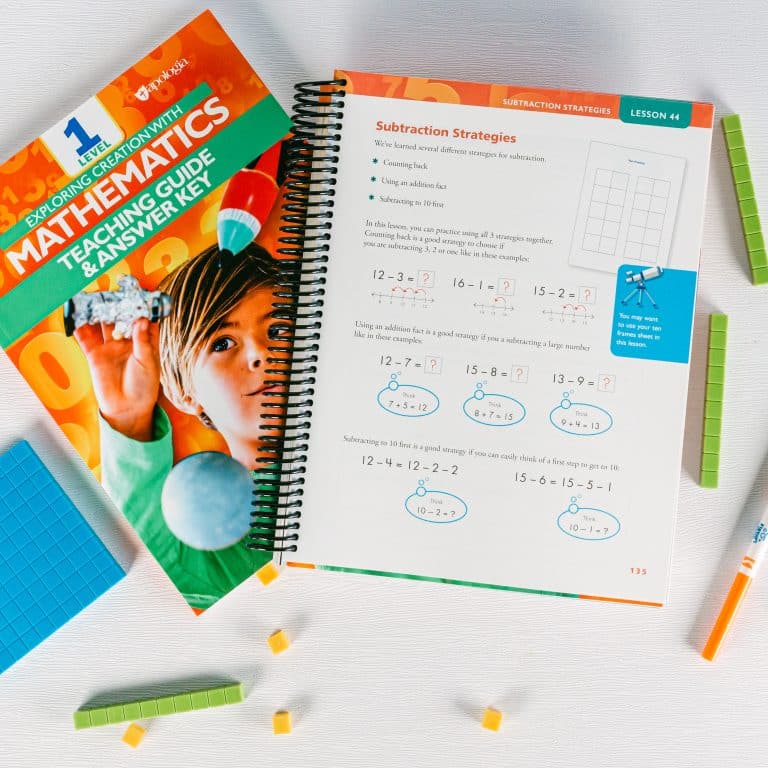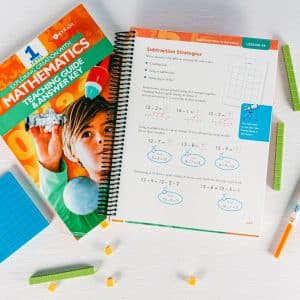 As a former homeschooler and teacher, as well as a current homeschooling mom, Exploring Creation with Mathematics author, Kathryn Gomes, is very familiar with the gaps in current teaching methods.
📖  In Exploring Creation with Mathematics, Level 1, students learn addition, subtraction, place value, measurement & data and geometry. The book is written in a conversational tone and cultivates independent learning skills. Each lesson begins with a tangible presentation, then moves through an illustrated presentation of the concept, followed by an abstract presentation and finishes with an application activity. This hands-on, interactive math curriculum is filled with activities, projects and games that help students comprehend and make the connections between math, science, business, art, our world and our universe. Most importantly, students will begin to comprehend how mathematics gives us a glimpse of our Creator.
---
Bible
At Apologia, we know that your number one priority is to raise your children in the admonition of the Lord. Because we take that so seriously, our Bible curriculum, The Word in Motion, was designed to be thorough, understandable, engaging and easy-to-use. Start your first grader off with the first book of this two-part series.
📖  Apologia's The Word in Motion: Old Testament, by Rachael Carman, is the first volume in an illustrated, two-part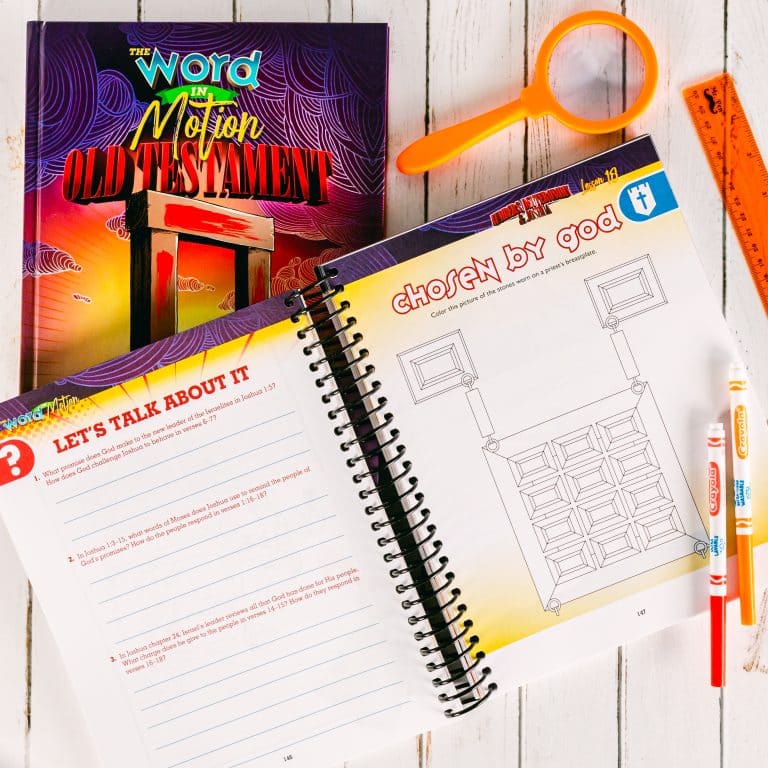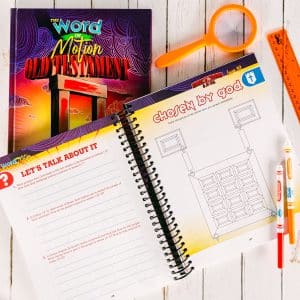 Bible curriculum that equips students to know, live and share the Word of God. As kids understand how the books of the Bible work together to tell the larger story of God's love for people, they begin to understand God better and read the Word with purpose, passion and real understanding. When we offer our students opportunities to learn in different ways (including movement), abstract concepts click, and learning sticks in new ways. Each Old Testament lesson incorporates multiple learning approaches—seeing, hearing, moving, talking and repeating—in a way that engages your student's head, heart and hands, starting with Creation and culminating in the return of the Jews from Babylonian exile and the rebuilding of the temple in Jerusalem.
---
Homeschool Helps
If you're still on the fence about homeschooling, or you are jumping into your first year and are feeling a bit overwhelmed, we have some wonderful resources for you. We hope you will take advantage of the information and that it will bless you and your family as you begin the homeschooling adventure of a lifetime.