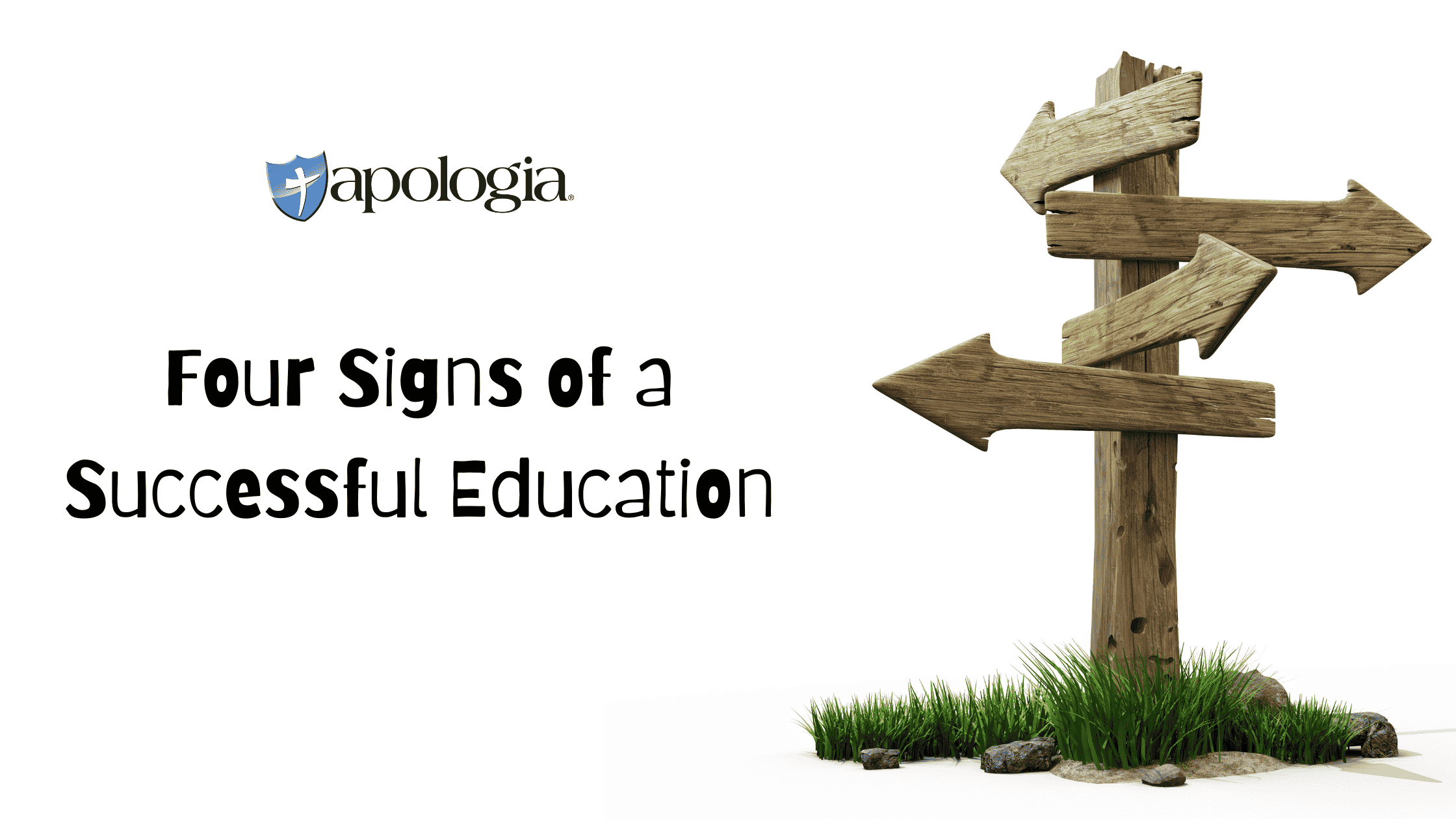 Four Signs of a Successful Education
---
He who loves wisdom makes his father glad… — Proverbs 29:3
In the good ol' days, schools concentrated on the three R's. You know- Reading, 'Riting, and 'Rithmetic. Maybe they were lax on spelling and heavy on the use of apostrophes, but you get the idea. As the wheels started coming off the government-run institutions, it's not a stretch to say the new R's became: Relativism, Rebellion, and R-rated lifestyles. The bottom line is that public schools are an undeniable failure when it comes to providing a good education for children.
As a homeschooling parent, you can do much better. And you get to decide the standard for success. This is a big responsibility, and I know you want to do right by your kids. Rachael and I just finished our 26th and final year of teaching our seven kids at home. Sure we were concerned at times that we weren't "getting it all in." And we were acutely aware of the fact that we wouldn't be able to teach them everything. So we had to prioritize and decide what was of utmost importance. 
Early in our homeschool years, I was challenged by 2 Peter 1:3. This verse reminds us that the knowledge of Jesus Christ is all we need for life and godliness. I asked myself what it would look like if the only thing we taught our kids was to know and love God. And I couldn't ignore the greatest commandment. When Jesus was asked about this in Matthew 22:35-40, he answered by referring to Deuteronomy 6:4-7. And what was His answer? To love God with all your heart, soul, mind, and strength. Scripture goes on to tell us that we are to diligently teach our children to know and love God. Homeschooling is the ideal way to make this happen, especially if you will be intentional about it by building it into the lifestyle of your family.
Did I really believe what these sections of Scripture taught? The bottom line is that knowledge of the Holy One combined with a deep and abiding love of God became a high priority in our family homeschool. And how much reading, 'riting, and 'rithmetic should we try and "squeeze" into the schedule? From a practical standpoint, what should this look like? Let me rephrase the question. You know you can't do it all, so if you narrowed down the list of most important things to teach your kids, what rises to the top? 
Here are my top four—what I call the signs of a successful education. In other words, when any student graduates from high school, if the following is true for them, then I would say they are well educated. 
Sign #1 of a Successful Education: A Love of Reading
The person we are five years from now will be largely determined by the books we read, the people we meet, and the places we go. This statement expresses the importance of reading. And I like to say that there are so many good books available, why read any of the bad ones? If you want to learn something new, a great way to educate yourself is to find a book on the subject and read it.
One of the best things you can do with your kids is read. Start when they are young toddlers. In these years, they learn how reading a book works. That is, you sit still, hold the book, read the words, and turn pages. As your little ones grow older, you move to longer books that require listening, following storylines, subplots, characters, and more. Reading aloud to the whole family is a great way to bond and share life together. Read with energy and enthusiasm. Use different voices for each character. Make it an enjoyable experience and part of your family culture. That is, be a family that reads.
I must include the following because of how much relief it typically brings to parents—especially homeschool parents. At what age do you think a child should begin to read? If you're like most people, you probably answered by saying five or six years old. Like many things in life, the answer looks like a bell curve. The average age for kids to read is eight years old, plus or minus three years. So yes, some kids read as early as five years old, but just as many aren't ready until age eleven. This doesn't make them late. If they aren't labeled a "late reader" or discouraged and made to feel bad, then a young child will read when they are good and ready. And once they start reading, they will more than makeup for any supposed "lost" time, especially if they were in an environment that fostered a love of reading. And since there are probably no bullies at home, and you want the absolute best for your child, I believe you can make this your student's reality. Of our seven kids, two read before the average, two read after the average, and three read close to the average. But all seven of our kids (who are now young adults) love to read and have become lifelong learners as a result.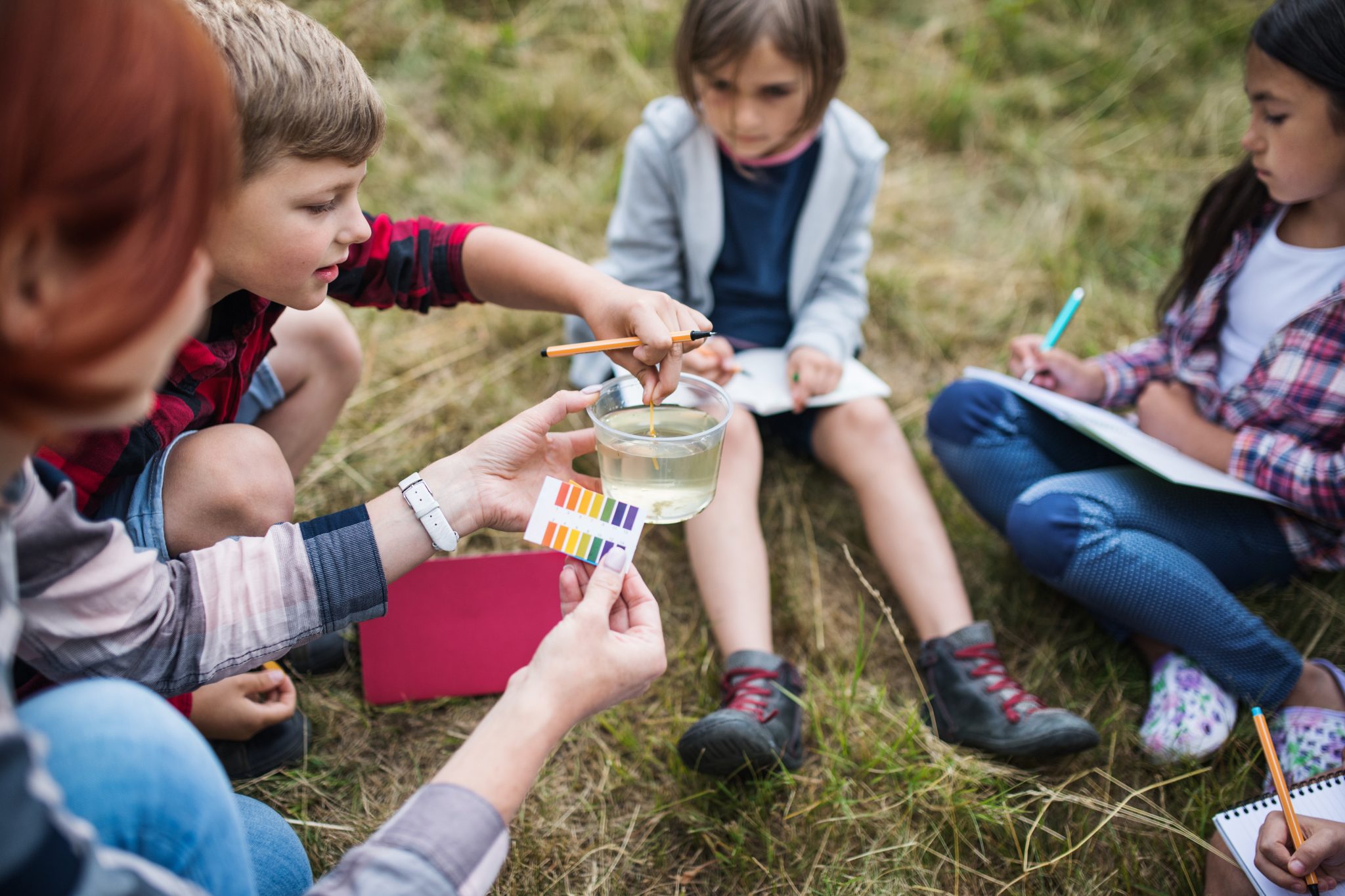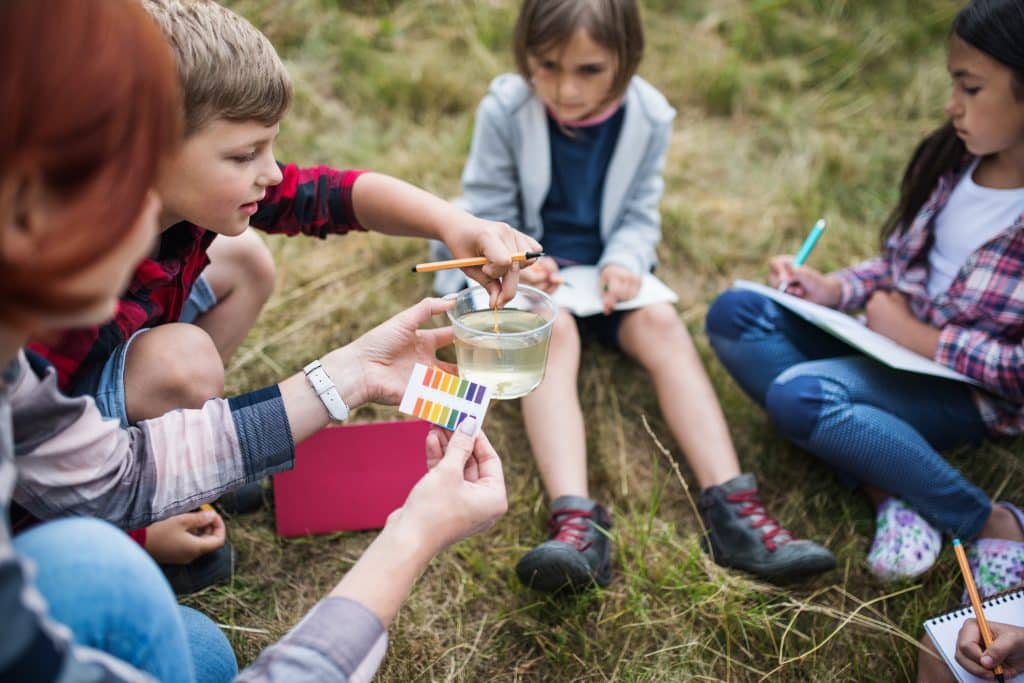 Sign #2 of a Successful Education: A Love of Learning
I am both saddened and angered when I hear kids say that they hate school. Yet it's a common refrain among school-age children—especially those in public institutions. Talk about bad socialization! So how do you instill a genuine love of learning? Part of the answer lies in being personally excited about learning yourself. In other words, do you love learning? Your kids will naturally pick up on your attitude. If you love God, life, reading, homeschooling, spending time with your children, and learning, then the chances are very good that your kids will too. 
Another practical way to instill a love of learning is to let your students explore creation, discover new things on their own, pursue areas of interest, and be actively involved in their own education. Don't let their day be divided into arbitrary 40-minute time slots. The institutions do this to the detriment of real learning, thereby removing any joy in the process. Let your days have a more natural flow and rhythm from one activity to the next. And allow time for self-study, playtime, responsibilities, rest, ad hoc conversations (what I call Deuteronomy 6 moments), and outdoor activities.
Sign #3 of a Successful Education: A Love of Wisdom
It doesn't matter how much a person knows. If they don't have wisdom, they will be doomed to failure in life. Plenty of evil people in history were brilliant. The problem is that they used their intelligence to invent ways of hurting people. Proverbs 29:2 reminds us that when the righteous are in power, everyone is happy and rejoices, but when wicked people are in charge, everyone groans. 
How does one gain wisdom? Proverbs 9:10 has the answer: "Fear of the LORD is the beginning of wisdom. Knowledge of the Holy One results in understanding." And thinking back to 2 Peter 1:3, knowledge of Jesus will give your kids everything they need for life and godliness. Everything! Do you believe this?
One very practical way to gain wisdom, and a love for it, is to simply read a chapter from the book of Proverbs every day. A good system is to read chapter one on the first day of the month, chapter two on the second, and so on. Proverbs has 31 chapters. Therefore, practicing this habit will result in the entire book being read each month—twelve times each year! Ask your kids to listen carefully during each reading so that they can tell you the one that jumped out to them. Have them meditate on that one golden nugget during the day. Keep a journal and make a list of their favorite wise sayings. Memorize the ones that seem especially poignant. You get the idea. Make this another routine that defines your family.
Sign #4 of a Successful Education: A Love of God
Just like a love of reading and a love of learning go hand-in-hand. A love of wisdom and a love of God are obviously closely related. If you take Deuteronomy 6 seriously and teach your children diligently to love God with all their heart, soul, mind, and strength, then all kinds of good things can happen. 
Rachael and I never encourage homeschooling families to neglect academics, but we do highly recommend that you prioritize relationships. In the Carman Family Home School, this was our number one priority: Relationships. Start with your kid's relationship with God the Father, God the Son, and God the Holy Spirit. This is the most important relationship by far. Homeschooling allows for you to enjoy quality and quantity of time together to establish a strong parent-child bond. Don't miss this opportunity. And don't forget to encourage healthy relationships among the siblings. We found this to be one of those unexpected blessings of spending time together as a family. And now we get to see how much our seven young adult children enjoy each other's company.
You may have heard people talk about how "well adjusted" homeschool graduates tend to be. They look people in the eye, give hearty handshakes, respect their elders, and can engage in adult conversations. Some call this good socialization, which is certainly accurate. I like to think they value relationships. In other words, they love their neighbor as themselves.
A love of reading. A love of learning. A love of wisdom. A love of God. The signs of a successful education. I propose that these are the top four things to teach your children in the short time you have them at home. And homeschooling is the best context and method by which to make it happen.
Family-oriented Resources for Your Homeschool
Are you seriously considering home education? Have you started, but you're struggling to make it work? Are you tired, lonely, overwhelmed, and don't know what to do next? These are some of the reasons we put together a Homeschool Bootcamp. It's free and available right now. All you need to do is go to apologia.com/bootcamp to get access to 100-minutes of video divided into six sessions. You'll learn what it looks like to plan and prepare for a homeschool year. You get some strategies for success, practical tips, tactics, and hacks. The closing sessions help you stay focused on your mission so that you can hit the ground running with confidence and have a Christ-centered, creation-based, family-oriented, successful, and satisfying experience.
After you finish the Homeschool Bootcamp, you will probably want to check out another resource. It's a longer video course called How to Homeschool with Stunning Confidence, Contagious Joy, and Amazing Focus. It comes with a journal where you can put pen to paper as you get answers to your biggest questions. Order it today and get immediate access.
Go to Apologia.com — a great place to explore creation.
Walking by faith and enjoying the homeschooling adventure of a lifetime!
Davis Carman
Davis is the president of Apologia Educational Ministries, the #1 publisher of Creation-based curriculum for homeschooling families. He believes that if there was ever a time to homeschool, it is now! You can hear more of what he has to say at the Let's Talk Homeschool Podcast.
© 2022 Davis Carman