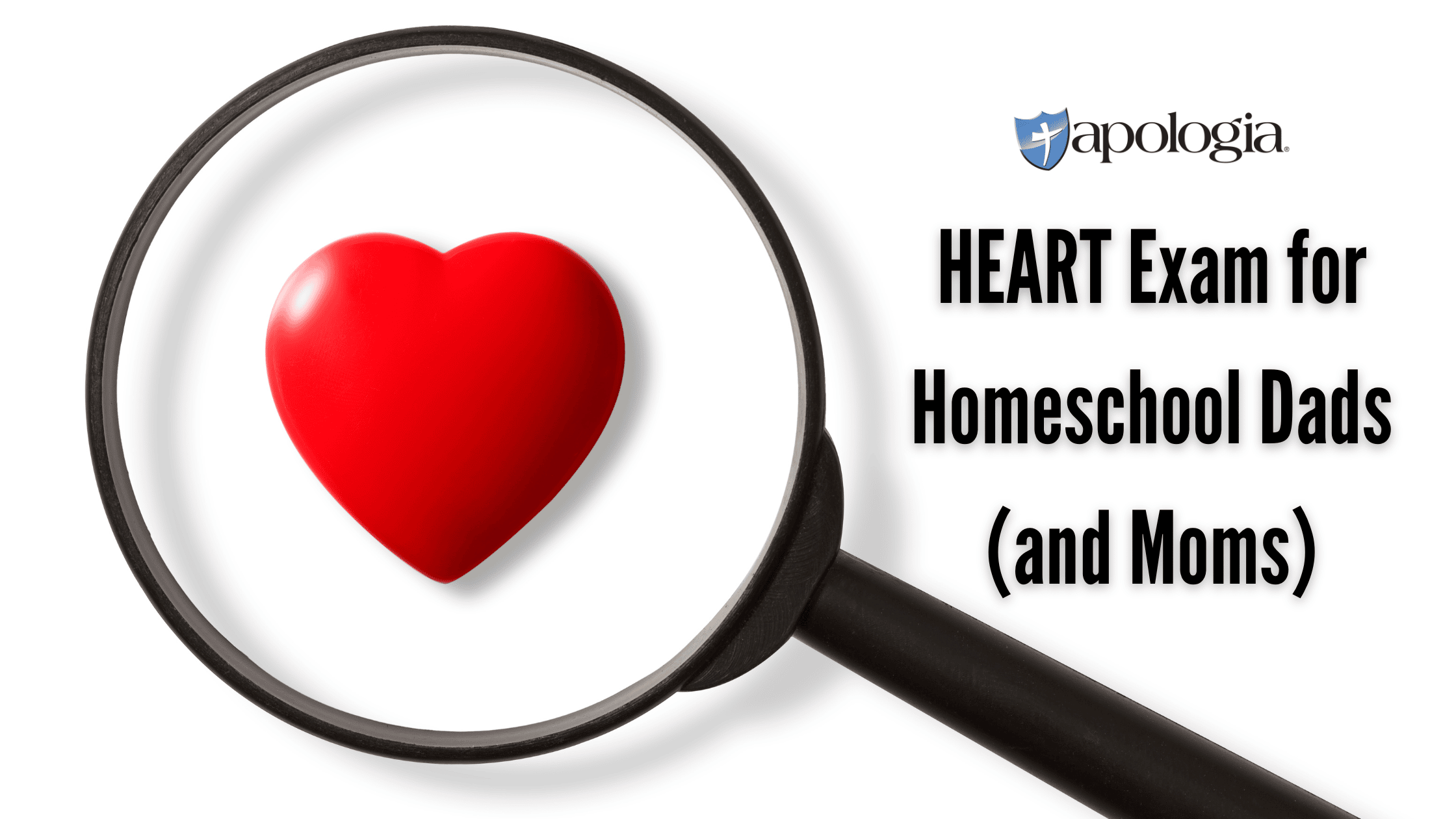 HEART Exam for Homeschool Dads (and Moms)
---
Have you had a homeschool parent HEART Exam and what exactly does this mean?
Ten years ago I was golfing with three business colleagues on a gorgeous Carolina course. We enjoyed the day, trying our best to get some distance out of our drives and accuracy from our short game, all while maintaining the mental toughness required for putting. These were family men, so our conversations ranged from business to life at home. We shared news of our wives and children and proudly extolled the athletic accomplishments of our kids. Every one of us coached sports, and we shared a common value of spending intentional time with our children. We were all in our early forties, in excellent physical condition, and loved our families.
A couple of days after that enjoyable afternoon on the links, I received a call from one of the guys in our foursome. Soberly, he informed me that one of our playing partners had died of a heart attack while mowing his yard.
What? Dead at forty? He seemed to be in such good shape. No one saw this coming.
Approximately 45% of all heart attacks are silent. That means there were no prior symptoms. In other words, these people think everything is just fine. They feel good, exercise, eat right, aren't overweight, and take their vitamins. Then suddenly, without warning—BAM!—they have a heart attack.
Cardiovascular disease is the leading cause of death in the U.S. Three of the top five specific causes of death are cardiovascular in nature, totaling over fifty-one percent of all possible causes. The next closest causes of death are infectious diseases at a distant twenty-three percent and cancers at a mere twelve percent.
These are the physical realities. But what about the spiritual condition of our hearts? Could we feel good about our Christian walk and possibly even look good to those around us when our hearts are actually on the verge of a spiritual breakdown?
The prophet Malachi wrote to God's people about getting their hearts right and ready for the coming Messiah. The people of Israel were no longer living in captivity and no longer worshiped idols, yet they were in poor spiritual health. Their hearts harbored attitudes that needed correcting. Let's briefly examine five of these heart issues and see how they might apply to the life of a homeschool parent.
H — Have a Heart for God
Malachi 1:2 says the people were complaining that God did not love them. Jehovah God sharply replies that they should look at Edom if they want to see a nation whom God hates. God loved the children of Israel and was merciful and forgiving towards this rebellious people. Indeed, He loved the world so much that He sent His one and only Son to live among us and die to save us from our sins. And what is our response? I hope and pray it is one of gratitude, love, honor, and praise. According to Jesus, God's greatest commandment is to love the Lord with all of our heart, mind, and strength. Once we get this first and greatest issue right in our lives, then so many of life's other details can be placed in proper perspective.
E — Enjoy Your Homeschool Responsibilities
In Malachi 1:6–8, God rebukes the priests for seeing their duties as a burden. We need to avoid the trap of complaining about our parental responsibilities. Our children require a great deal of time and energy to raise in the admonition of the Lord. Taking on the task of homeschooling only adds to a parent's workload. So how do you respond when the pressures mount and graduation seems distant and unattainable? Let me assure you, your children are watching. A grumpy mom or dad is a sure sign, even to a young child, that you're not enjoying your chosen lifestyle. Remember, the homeschool journey is not always easy, but the blessings are worth the effort. By God's grace, you can stick with it and enjoy the adventure.
A — Adore Your Wife and Kids
Malachi 2:16 says that we should take heed to our own spirit. Blame-shifting is a common problem in relationships, and a marriage is in jeopardy when either spouse begins to accuse the other of being the source of their problems. One of the strongest assurances of security you can give your kids is a visibly healthy and vibrant relationship with the wife of your youth. Get back to basics and make it clear to your spouse and children that you are crazy in love with them. Slow down and talk with them, focus your attention on them and enter their world. Finally, husband, give your wife a big hug and kiss and maybe even laugh and carry on as you chase her around the kitchen.
R — Rely on God for Results
The Israelites of Malachi's time were concerned with the fruits of their labor, but they had a warped perspective. Deep in their hearts, they felt their work was in vain (Malachi 3:14), so why bother? Homeschool parents can become steeped with guilt worrying that they're messing up their kids. Why aren't the kids cooperating? Why are they falling behind in school? What will the in-laws think? First Peter 2:13 reminds us that knowledge of Jesus Christ is all we need for life and godliness. But do we believe this? Can we actually take God at His word? Absolutely. One of the great blessings of homeschooling is watching God fill in gaps so big that a school bus could drive right through them.
T — Turn Your Heart Toward Your Children
The oracle from Malachi ends with the well-known prophecy that fathers will turn their hearts to their children and the hearts of children will turn to their fathers (Malachi 4:6). How do we make this happen? Practically speaking, this takes us back full circle to having a heart for God. Let your children see that you love God with all your heart, then diligently teach them who God is, the truth of His Word, and what it means to be made in the image of God. Show them how to relate to their fellow man in community and church and how we, as God's image-bearers, were made to bring Him glory through our work and ministry. Too many men are absentee dads. Plenty are gone physically, and many are not present emotionally. Get back in the game and spend quantity time, not just quality time, with your children. Tell them the stories of God's love and faithfulness as you rise up, as you lie down, as you sit, and as you walk along the way (Deuteronomy 6:7). Treasure your wife and kids, and your heart is sure to follow (Luke 12:34).
Walking by faith and enjoying the homeschooling adventure of a lifetime!



Davis Carman
© 2017 Davis Carman
DavisCarman.com
Apologia.com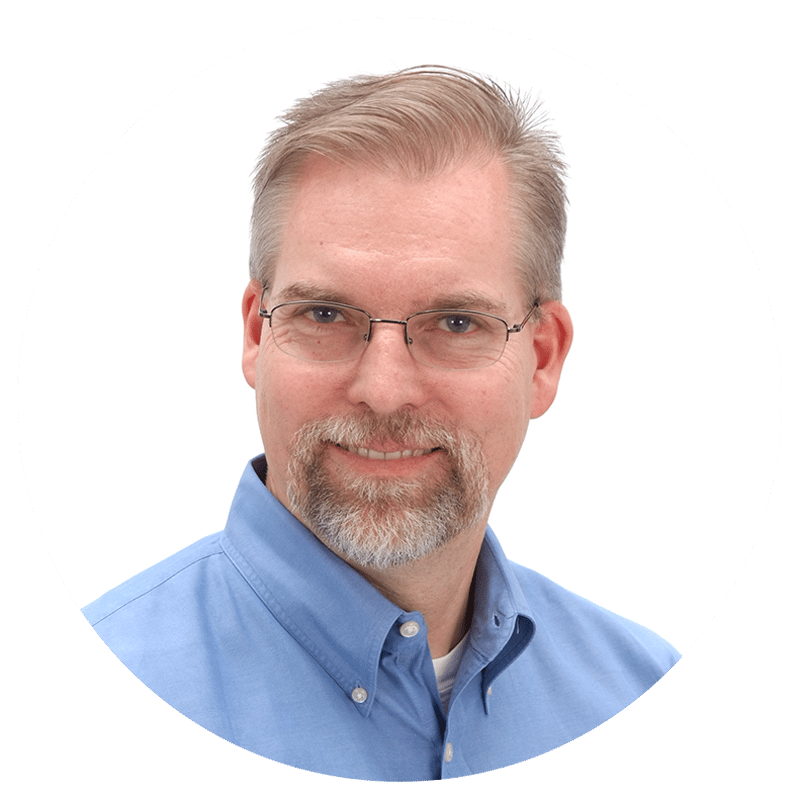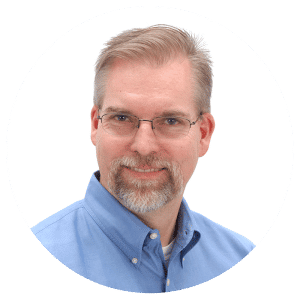 Davis is the president of Apologia Educational Ministries, the #1 publisher of Creation-based science and Bible curriculum. He is the author of four illustrated children's books designed to help kids learn a biblical worldview. He believes that if there was ever a time to homeschool, it is now! Davis's four books include: Good Morning, God, based on Deuteronomy 6, A Light for My Path, an ABC book based on Psalm 119, In the Beginning, based on the Creation account in Genesis, and Psalms to Know Early. If you enjoyed this article by Davis Carman, check out God Loves Baby Steps – A Devotional Based on Zechariah 4:10 or What Clothes Are You Wearing?