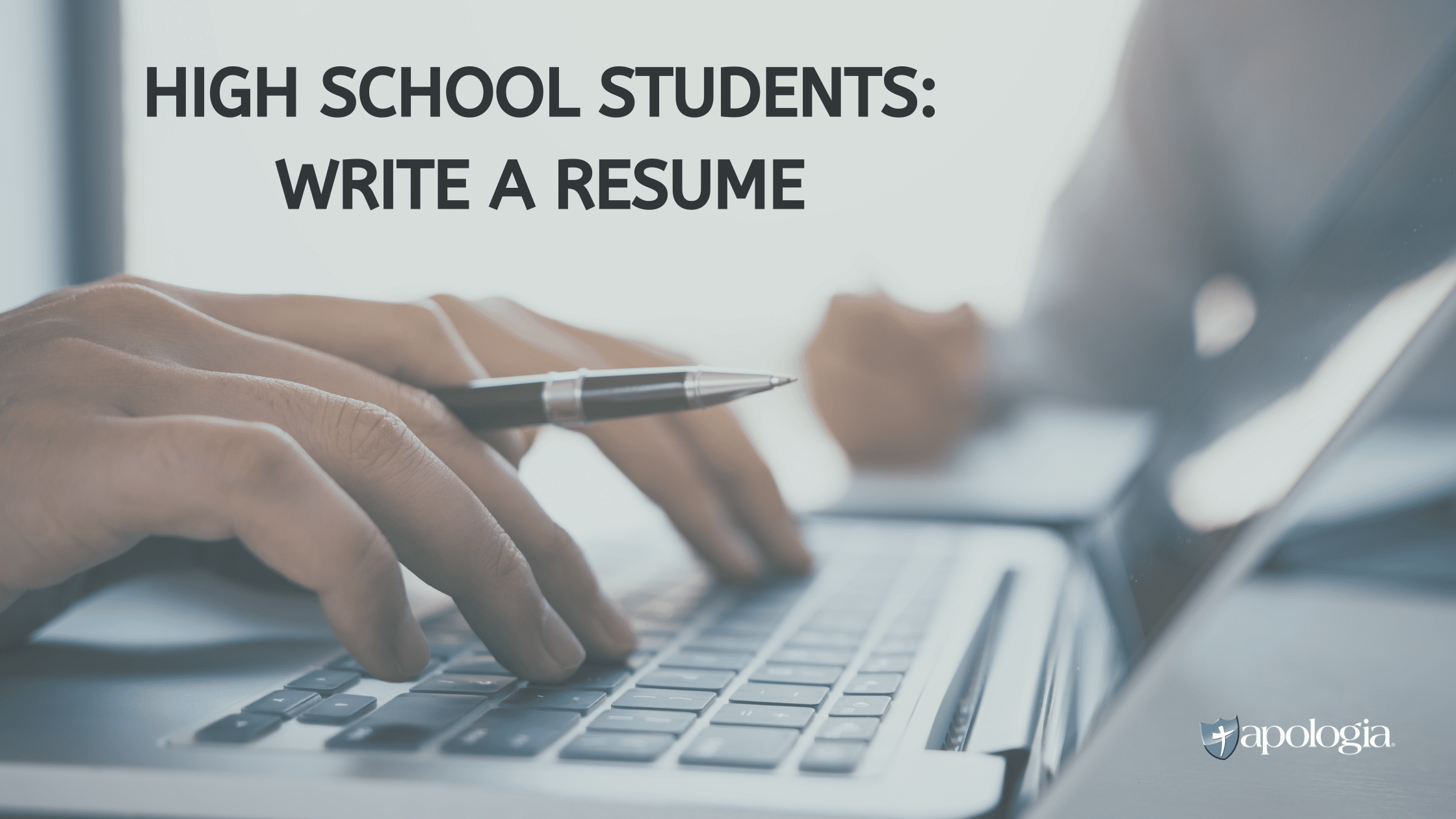 High School Students: Write a Resume
---
Do you know how to write a resume? Suppose a family friend alerts you to a part-time job opportunity that sounds perfect for you. Or you learn of an outstanding scholarship in your area of interest—except the deadline is in two days and the application is four pages long.  Do you know how to write a resume for these opportunities? You are much more likely to achieve your goal in such situations if you have an up-to-date, professional-looking resume at the ready.
What is a resume? It's an organized summary of your education, your employment, your community service, your honors and achievements, and so forth. It's a standard document used by most people seeking employment, but it's also an extremely useful tool for a high school student to have.
There are three excellent reasons to write a resume during your high school years. The first is obvious—to have it when you are looking for a job. Of course, most jobs suitable for high school students get don't require resumes. But what if you're hoping for something more than the usual restaurant positions? It's imperative that you know how to write a resume.
A current resume is an impressive item to present to a prospective employer, especially a small-business owner. It shows at once what you have done and what you can do. It shows you're serious, and it provides good "talking points" for the employer to draw on in an interview. Wouldn't you rather have the interviewer begin with a question about your volunteering as an usher at the Philharmonic instead of the open-ended "What can you tell me about yourself?"
Second, a resume serves as a reliable record of your activities, achievements, and employment. Whether you're writing an essay for college admission or filling out forms for a scholarship, your task will be much easier if you have a resume in front of you. You won't have to reconstruct past years, perhaps overlooking important accomplishments or listing incorrect dates. How long have you ministered at the nursing home? What year did you place in the regional science fair? What is the complete name of the writing contest you won? The answers will be at your fingertips because, ideally, you updated your resume as soon as you began your volunteer work or won the award.
Third, a complete and current resume can be a great help to those who write letters of recommendation for you. As time goes on, you will be asked for "recs" as you apply for jobs, scholarships, awards, and other opportunities. The most persuasive recommendation letters include compelling examples and details of your past achievements. As a college instructor who is regularly asked to write such letters, I can tell you that it's much easier to create a sparkling recommendation when I have a copy of the young person's résumé on hand to help me out.
Getting It Together – How to Write a Resume
So how should you put together your resume? It's easiest to look at someone else's to get the idea, but here are some suggestions for how to write a resume:
1.   Keep the style simple and let your accomplishments speak for themselves. Use ordinary fonts and print sizes and avoid backgrounds and borders. Since resumes are frequently e-mailed, you want to be sure of how it will look on the employer's computer.
2.   Choose categories that reflect what's pertinent to your situation. Start with Education, and then add Employment, Community Service, and Awards and Honors. You might also choose to include Sports and Social Activities. If you have published a paper or done public speaking, insert a category entitled Publications or Public Presentations. If you are talented in music or dance, you might include a category for Performances. Combine categories if you have only one or two items for them.
3.   List your categories from most significant to least significant. Within categories, list the items from most recent to oldest.
4.   Don't get hung up on the length. The right length is long enough to include what you wish to communicate. One or two pages are typical for a high school student.
5.   Proofread everything diligently, remembering that "Spellcheck will let ewe down." Pay special attention to parallel construction of phrases and consistent use of capital letters and punctuation marks.
The content of your resume will change with time and experience. You will be adding new information, of course, but you will also be deleting older entries. Recent accomplishments are usually more relevant than past ones, and what you did in grade school is not of much interest now that you're in high school. In the same way, as you progress in college or a career, many of your high school activities and experiences will be eclipsed by new achievements, and you will naturally want to drop the older ones from your future resume. (Keep copies of the older versions to jog your memory, though.)
Keep one master copy of your current resume in which you include everything, whether or not you're sure of its relevance. From this master copy you can produce "thinned out" versions that are specific to the opportunity you're applying for. For example, a complete listing of your 4-H dog training awards would be appropriate if you're applying for a position as a veterinarian's assistant, but if you're applying for a position at the library, you might choose to delete these.
I like entries that begin with a title, a date, and a brief description. Here's a hypothetical example:
EMPLOYMENT
General Contracting Assistant, Fort Wayne, Indiana, Summer 2012
Framed additions to existing homes, replaced roofing, installed siding, laid carpeting, painted interior rooms and exterior trim
Shopkeeper, Abba House Christian Store, Fort Wayne, Indiana, 2013 to present
Served customers, ordered inventory, designed brochures
A final word about your resume: Yes, it can give you an edge over your competition for a scholarship or a job. And yes, I strongly recommend that you write yours now.  Nevertheless, try your best to put those wonderful achievements on paper and not into your heart. As Christians, we are to be in the world, not of the world. God loves us dearly, and it's worth reminding ourselves every day that He loves us for who we are, not for what we've done.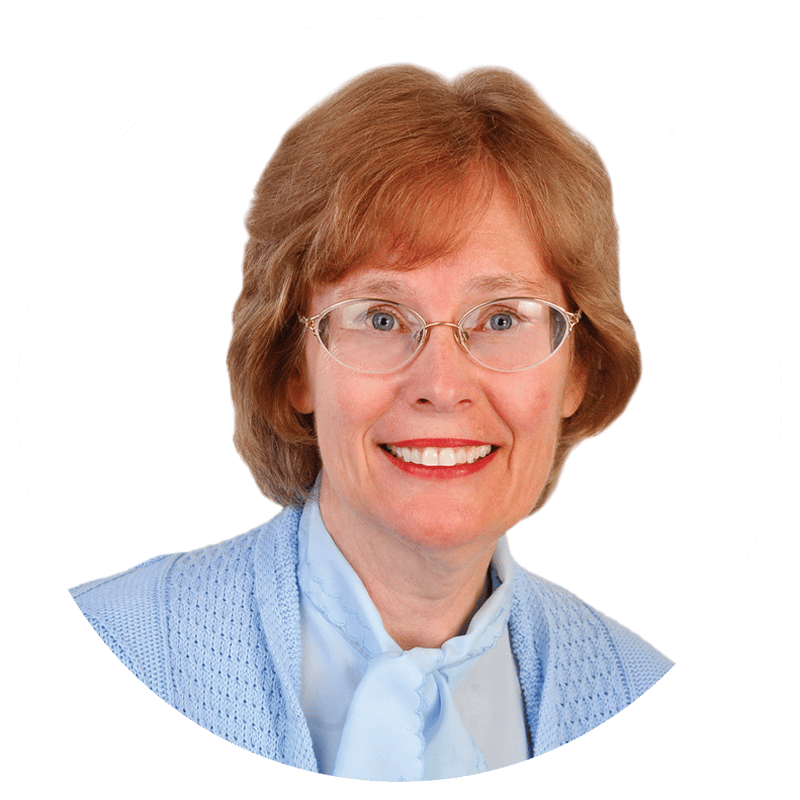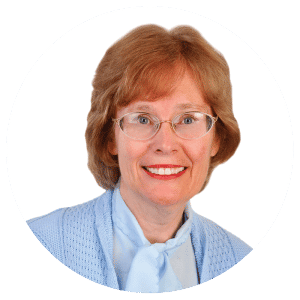 Marilyn McCusker Shannon holds a master's degree in human physiology, with a minor in biochemistry, from Indiana University's Medical Sciences Program. She is a tenured, part-time instructor of biology at Indiana University–Purdue University at Fort Wayne, where she has taught human anatomy and physiology for more than thirty years. Marilyn is the co-author of Apologia's Advanced Biology: The Human Body, 2nd edition. She and her husband, Ron, are the parents of nine children, all of whom were homeschooled from the start. So far, six have graduated high school at home. The Shannons live on a small farm in Indiana, where they live out their love of biology with a large garden and an assortment of milk goats, sheep, geese, chickens, cats, and dogs. It's a great source of joy to them that their grandchildren are also being homeschooled.