What Clothes Are You Wearing?
---
Josiah may have been young when he became king of Judah, but he was known for doing what was right in the eyes of God (2 Kings 22:2).
Eighteen years into Josiah's reign, a priest stumbled upon a copy of the Law of Moses, which had been largely forgotten by God's people. King Josiah was so convicted by what he read that he spent the rest of his days implementing change in the southern kingdom of Judah. He renewed the covenant, destroyed idols, evicted bad priests, rid the city of psychics and temple prostitutes, and reinstituted the Passover (2 Kings 23). Unfortunately, it was too late; the people were set in their wicked ways.
Zephaniah 1:8, which was written in Josiah's time, serves as a sober reminder of what happens when God's people break faith with Him. This passage reads, "I will punish the officials and the king's sons and all who array themselves in foreign attire." The Lord was saying that His people, whom He set apart, looked too much like the surrounding culture. God's people should always stand out and be easily recognized for not living the same way or valuing the same things as everyone around them. As in the days of Josiah, our job today as the people of God is to seek righteousness and humility—in other words, to be holy because God is holy.
Yes, on the surface the prophet Zephaniah seems to be talking about the people's attire. And it's certainly possible for our clothes to be an indication of whether we stand inside or outside of the mainstream culture. So then, what should the well-dressed believer wear? In Colossians 3:12, Paul says that as God's chosen people, holy and loved, we should clothe ourselves with compassion, kindness, gentleness, humility, and patience. Such virtuous garb will definitely set us apart from a rough and selfish crowd.
As we go about living and interacting with others in our society, our way of life can and should be clearly distinct and different from how everyone else lives. This isn't about being different for the sake of being different, but people should be able to notice that, as a follower of Christ, you march to the beat of a different drummer in the things you do and say—and the things you don't do and say.
So do you "fit in"? Do you "dress" a lot like the worldly culture around you?
If you were made to bring glory to God—and you were (1 Corinthians 10:31, Ephesians 1:12)—then everything you think, say, and do is important. So what do you need to do differently to be in the world but not "of the world" (John 17:14-16)?
Father, I want people to see you when they see me. I want my words and actions to draw men to you, to cause them to seek you. Help me every day to give you glory through my life. Convict me of those areas where I have been blind and give me self-control where I am weak. Teach me what I don't understand. Help me to do this for your name's sake.
If you enjoyed this devotional, you'll want to read Sounds Reasons to Sing, Why You Can't Possibly Teach Your Kids Everything, and  Do Your Children Really Know Who They Are?
Walking by faith and enjoying the homeschooling adventure of a lifetime!




Davis Carman
© 2017 Davis Carman
DavisCarman.com
Apologia.com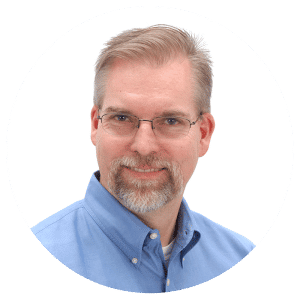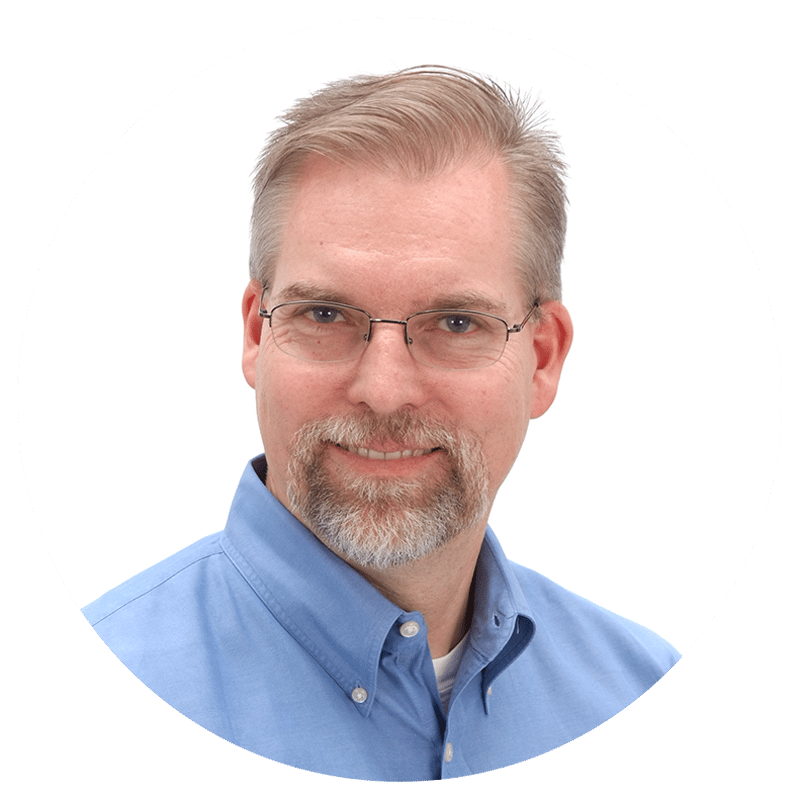 Davis is the president of Apologia Educational Ministries, the #1 publisher of Creation-based science and Bible curriculum. He is the author of four illustrated children's books designed to help kids learn a biblical worldview. He believes that if there was ever a time to homeschool, it is now! Davis's four books include: Good Morning, God, based on Deuteronomy 6, A Light for My Path, an ABC book based on Psalm 119, In the Beginning, based on the Creation account in Genesis,  Psalms to Know Earl, and Truths to Know Early (Summer 2018).